27 May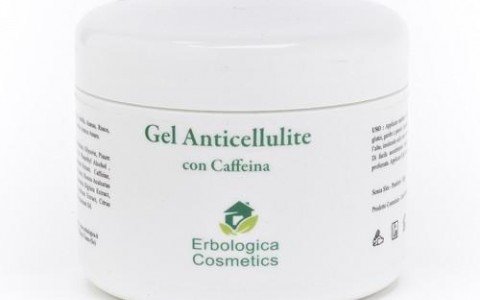 Posted By
0 Comment(s)
229 View(s)
CELLULITE
Today cellulite is certainly one of the most common ailments in the population, especially for women, in fact 85% of women in the world suffer from this imperfection. This data indicates that this disorder can be caused by very common factors, which affect both our daily habits and the problems of our organism. Cellulite is an inflammation that ruins the skin with swellings, forming what is called "orange peel skin".
CELLULITE: CAUSES
Skin blemishes tend to appear since our body, over the years, is increasingly subject to various types of disorders that can affect both blood circulation and hormonal levels. In fact, the causes of cellulite can be pathologies that alter the functioning of the body, but genetic predisposition is also an important factor. Among the many ailments that appear over the years, water retention, for example, is a very common disorder involved in the appearance of cellulite, and is linked to blood circulation.
In addition to pathological and genetic factors, our daily habits are also responsible for the appearance of cellulite. Smoking, for example, is a very influential factor on the appearance of cellulite, and among other things, it is an increasingly widespread vice which, as we all know, can cause far more serious problems than cellulite. Another daily factor to which we are all more or less subjected is stress, which can be due to work or the continuous commitments of the day.
Therefore, to prevent, or possibly cure cellulite, it is necessary to intervene on these factors.
HOW TO FIGHT CELLULITE
Fighting cellulite is a not too demanding job that requires constancy in execution. One of the first things to do is definitely avoid a sedentary lifestyle, for example by carrying out 30-40 min of non-intense physical activity 2-3 times a week, perhaps taking a good walk without exaggerating. I say without exaggerating because doing intense physical activity, contrary to what one might imagine, favors the appearance of cellulite, as during intense physical activities the body produces lactic acid, the number one ally of cellulite. It is also important to follow a balanced diet, avoiding "binges" and eating in moderate quantities to avoid the accumulation of harmful substances.
If, on the other hand, you are looking for a good anti-cellulite product to be able to act in less time, it is advisable to use a natural anti-cellulite gel, that is a gel composed of a mixture of special medicinal herbs, with a draining and elasticizing effect in order to better contrast cellulite. the anti-cellulite gel formula allows rapid absorption of the active ingredients, thus guaranteeing an improvement already after a few weeks.