23 Dec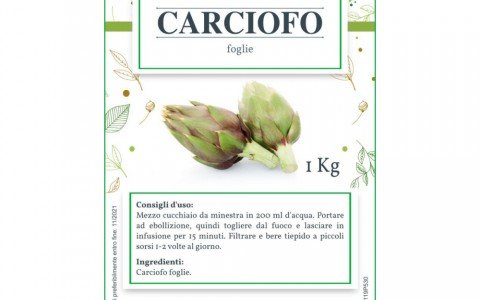 Posted By
0 Comment(s)
785 View(s)
Medicinal herbs burns fat
Losing weight without sweating, without starving or even without feeling guilty about a sweet, is a possible opportunity, but how? By taking fat-burning medicinal herbs, you have a practical solution, but be careful that you have to talk about specific goals.
Surely, if you want to lose 10 kilos in a week, it's not possible even with a kilo of fat-burning medicinal herbs. Furthermore, it is also a practice that is absolutely not recommended and very dangerous for the body.
Weight is lost continuously, slowly, but also with a specific use of the various fat-burning medicinal herbs. Also because they provide a remedy for an organism problem that is making us lose weight and prevents us from losing it.
Have you wondered why, having a good lifestyle, a healthy diet and also drinking a lot, here is that you don't lose weight? Or there are many people who often find themselves gaining weight despite eating less. How come? Well, our metabolism changes over the years and this slows down our body. The result is to have a problem of not being able to burn fat, but it leads to an increase in fat and weight.
The fat-burning medicinal herbs work precisely in order to ensure a rebalancing of the metabolism and therefore a safe weight loss.
Green tea herbal tea
The first fat-burning herb is proposed by green tea herbal tea. Why take green tea herbal tea and not prefer an alternative method regarding the intake of these leaves? Simple, because the green tea herbal tea is very rich in active ingredients, essential oils and polyphenols that are quickly absorbed because they are present in the water that contributed to the preparation of the green tea herbal tea.
Water is particularly easy to absorb, it is an indispensable "element" for our body and therefore, in this way, it has a rapid action.
When you take this herbal tea you have a diuretic action, useful for eliminating toxins, and a fat burning action that starts already a few hours after its intake.
At this point we must say that the green tea herbal tea also offers an antioxidant and anti-aging action for the cells and muscles of the body which also become very toned.
Bitter orange herbal tea
Do you want immediate action to lose weight? Then you need a bitter orange herbal tea. The citric acid contained in this fruit is particularly strong for dissolving fat and also for having a diuretic action.
The bitter orange herbal tea is ideal for those who have to lose a lot of kilos and therefore need a different help, which is aimed at fat, but where there is a natural action. People who are particularly fat have a problem with dilation of the pads that empty slowly and fill up quickly.
By taking a bitter orange herbal tea, even on a daily basis, it is possible to "reactivate" these cushions and therefore to lose weight in a natural way.
Artichoke herbal tea
Often in diets it is recommended to have artichoke as food, decoction or even in the form of an artichoke herbal tea that is diuretic, purifying and above all fat burning.
The artichoke herbal tea has internal essential oils that are purifying as far as fat is concerned, in the sense that they are able to drain the fat and thus eliminate the toxins that are there. To have an optimal action, the artichoke herbal tea must be lukewarm or in any case very hot.
The heat offers the possibility of being absorbed quickly by the body and therefore losing weight quickly.