28 Aug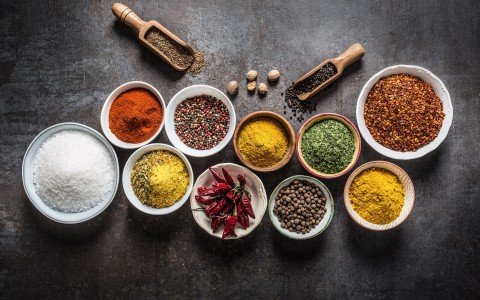 Posted By
0 Comment(s)
330 View(s)
We offer a wide range of products for the kitchen, from single spices and special salts, increasingly appreciated by great chefs,
to mixed flavors, mostly recipes of our own design, or made on the basis of typical recipes.
We carefully select the raw materials we use.
When they are available we use aromatic herbs grown on our farm,
then the choice passes for spontaneous or cultivated local products and finally for national products from other regions.
We can boast of offering from Sicilian oregano to Ligurian rosemary, from chilli from our south to sage or laurel grown on our land.
Unfortunately many spices are not grown in Italy and we are forced to import them,

but even in these cases the raw materials must respect our quality standards.
In the company we have a laboratory dedicated to grinding, this allows us to purchase raw materials in large cuts,

where it is easier to see that they are healthy and of high quality, then we make all the various formats,
from the whole to the cut to the ground up to the impalpable powder, always to guarantee the highest quality!