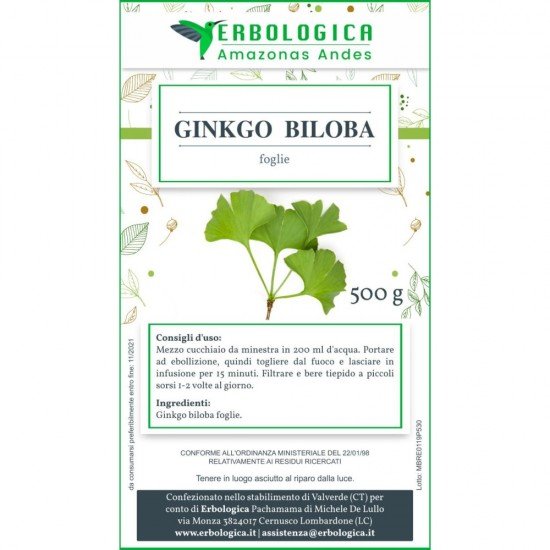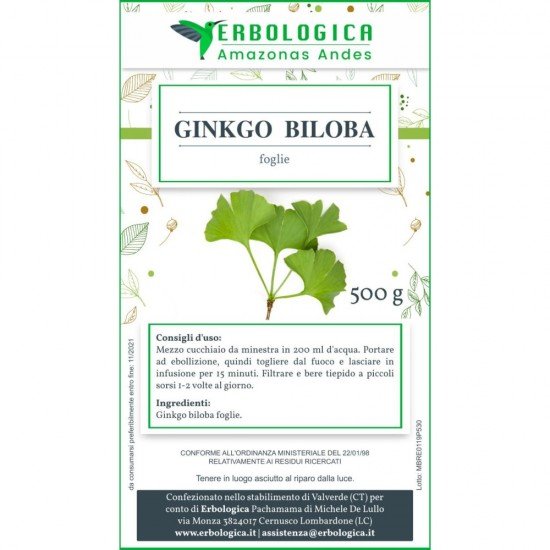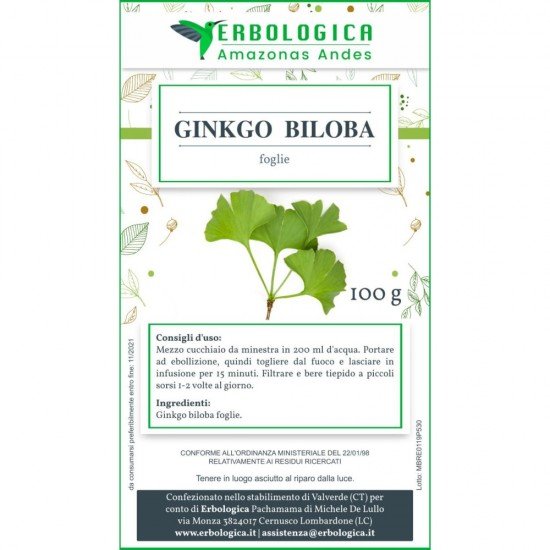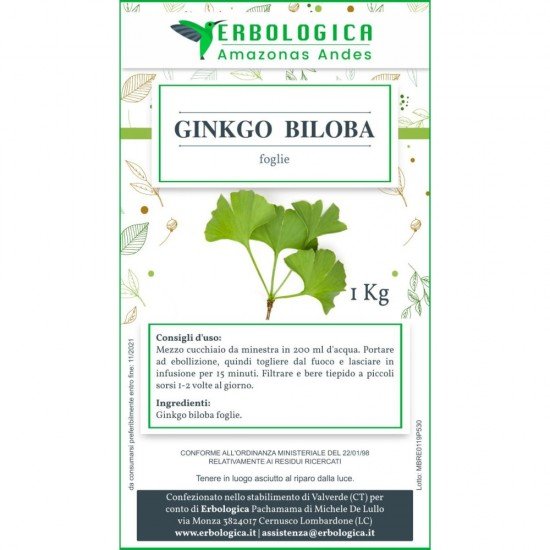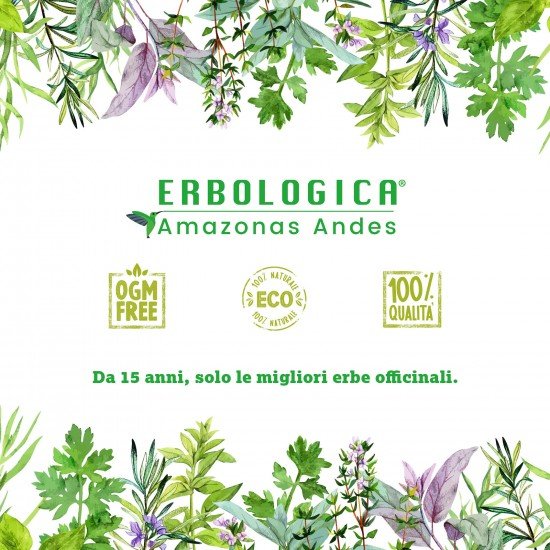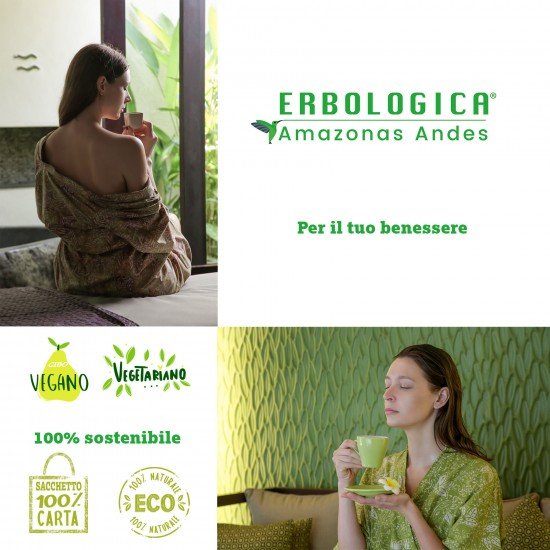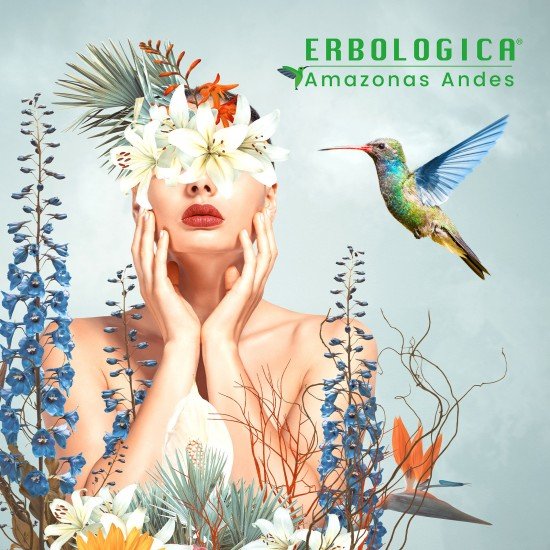 Ginkgo Biloba herbal tea 500 grams
Ginkgo biloba herbal tea
Chasing eternal youth is a desire, a secret dream that we all have. None of us want to grow old, but we are still forced to witness our slow decline.

However, the natural world, which has always been helpful for our life, but also for our beauty, gives us Ginko biloba. What is this seed? It is a plant that grows wild in China and is also used a lot in its cooking.

It has been discovered that the ginkgo biloba herbal tea leads to guaranteeing precisely an aid to prevent aging. It has a characteristic that is to give longevity, but to have a particular care regarding our beauty.

The use of ginkgo biloba herbal tea was and still is appreciated by Tibetan monks and also by Chinese "travelers" who have always been icons of this culture.

Ginkgo biloba herbal tea has a very particular, tasty flavor that is not absolutely disgusting, on the contrary it becomes particularly pleasant.

Ginkgo biloba properties and benefits

Ginkgo biloba has antioxidant, anti-aging properties and benefits, and is truly a health aid for a long life. Also called the tree of life, it has been known for over 3000 years in Chinese medicine.

It has the characteristic of being resistant to drought and, at the same time, also to severe colds or intense rains. In short, it is indestructible, just like its active ingredients. In nature there is the "male" and "female" of this plant, and both offer a series of aids aimed at stimulating the immune system as well as the production of collagen and hyaluronic acid.

Ginkgo biloba has direct properties and benefits for the body. In general, we can say that there are direct properties within our body, but which then have an excellent effect on the outside.

Ginkgo biloba medicinal plant

The medicinal plant ginkgo biloba has therapeutic properties. Its "buds", that is the seeds and leaves, are full of chlorophyll which helps to keep all the active ingredients without them being dispersed.

Used as an herbal tea or even as a decoction, it helps eliminate flu states and is excellent against colds. Used in "mush", it leads to be an excellent remedy for chilblains and also for burns. It is a very special plant.

The medicinal plant ginkgo biloba is also useful for memory. If you habitually take an herbal tea based on this element, you have an aid for memory, against headaches and also helps you to be more attentive. The chemical reactions it elicits help to keep a clear mind that does not age, like the rest of the body.

The advice is to consume this herb regularly or opt for an intake that is at least once a week.

Ginkgo biloba herbal tea for sale

The ginkgo biloba herbal tea for sale is not easy to find directly here in Italy or in physical places. Some customers have stated that they only bought it in the most well-stocked herbal shops, but we can say that it is really difficult.

The best thing to do, for the ginkgo biloba herbal tea for sale on the internet, where you will surely find it for sale in different forms, is to rely solely and exclusively on websites that are specialized in the herbal sector.

By searching the internet you can actually have a great buy on quality which is the most important thing. Fresh products or products that are of controlled origin, offer many active ingredients and therefore also many benefits for your health.

Do you want to have the elixir of eternal youth in your hands? Then you have to buy ginkgo biloba

Ginkgo Biloba leaves herbal tea 500 grams

Properties: effective in the treatment of diseases of the circulatory system, micro circulation (vascular fragility),

peripheral circulation (vertigo), venous (varicose ulcers varicose ulcers) diuretic.

Preparation of the herbal tea:

a teaspoon in 200 ml of boiling water, drink 2 cups a day.

External use: the washed or dried leaves preserved in alcohol are used for bruising,

ulcers and burns.

The presence of flavonoids suggests its use also in the cosmetic industry.

Contents: ginkgo biloba leaves cut herbal tea 500 grams Erbologica brand Amazonas Andes