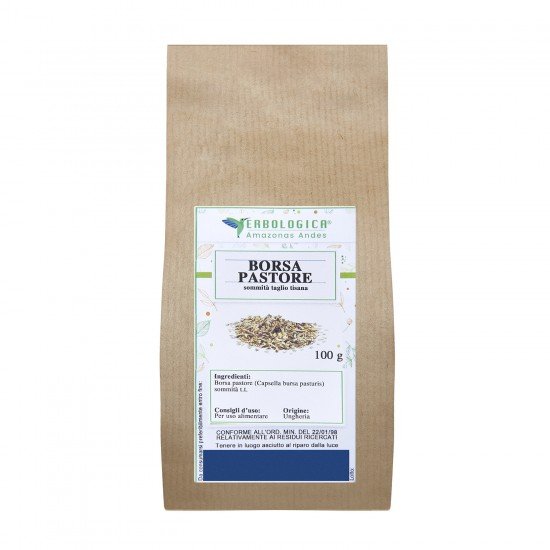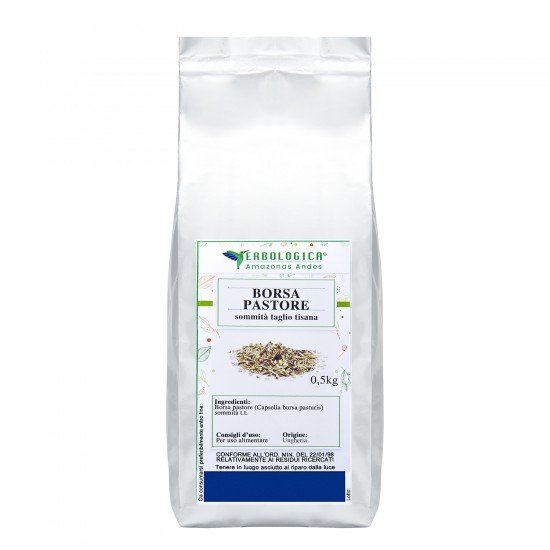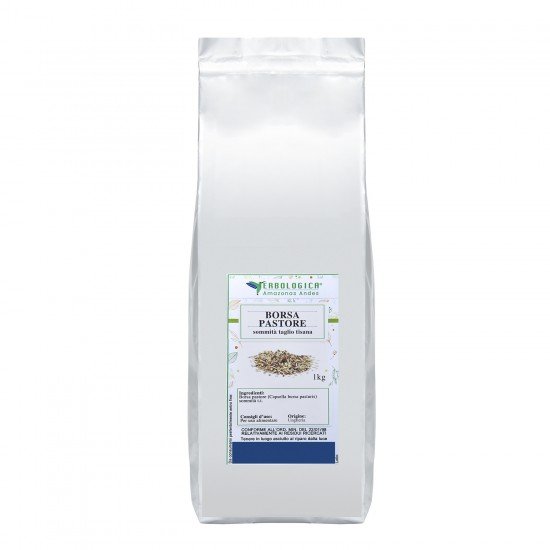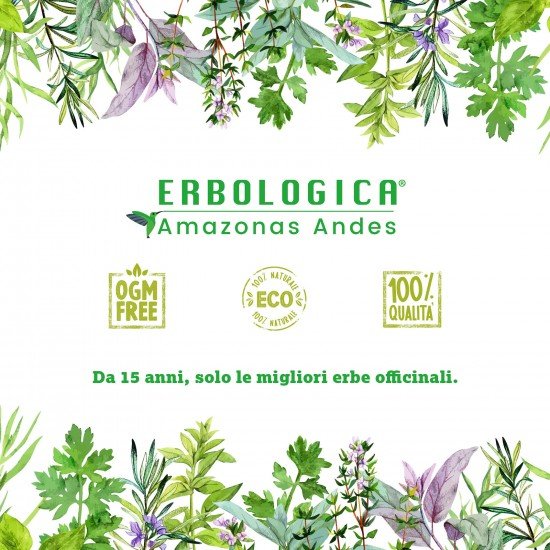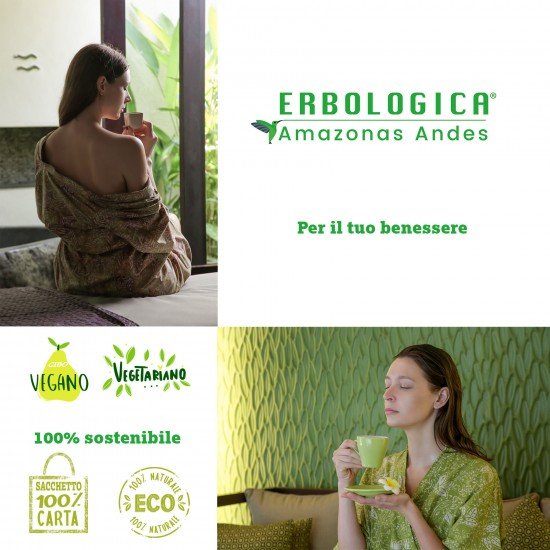 Shepherd's bag herbal tea
Herbal tea plant shepherd's bag
A herb that grows spontaneously in the Mediterranean scrub, where Italy is also a large producer at a "wild level", is Shepherd's Purse which is a herbaceous plant. The name, very curious, is given by its history since, in ancient times, the shepherds who took their flock to pasture, for many months of the year, when they found this plant in flower, knowing its beneficial effects, they collected it and placed it in the own shepherd's bag.
The shepherd's purse herbal tea has a very particular, pungent and sweetish taste, which is mixed in a drink that not everyone likes, but which still helps our body for certain problems. Like all herbs that grow spontaneously, it's better to know exactly when to pick it, so that you still have the maximum presence of the active ingredients that distinguish it, but also to have a herbal tea shepherd's bag that has a sour-sweet taste rather than a loved one.
Among other things, the herbal tea shepherd's purse is also recommended to calm pre-menstrual pain and during menstruation in a completely natural way and without side effects.
Shepherd's purse healing properties
The herb and the flower of the shepherd's purse have very special healing properties that are only indicated for certain problems.
In fact, shepherd's purse has healing properties aimed at blocking blood loss. In fact, its main feature is that of being a narrowing vessel. In the past, its leaves and flower, crushed and reduced to a pulp, were used as a healing agent.
When taken as an infusion or decoction, shepherd's purse has curative properties for internal bleeding, for epistaxis, i.e. bleeding from the nose, for gingivitis with bleeding problems. For the latter problem it is possible to have immediate well-being, with the narrowing action of the blood vessels, as soon as you take a good herbal tea with shepherd's purse.
Shepherd's purse in herbal medicine
The best characteristics are obtained with the shepherd's purse in herbal medicine. Unfortunately, not all physical stores specializing in this type of sale are provided and therefore it could be difficult to find it, but, at the same time, we can find it in nature.
However, it is advisable to buy shepherd's purse in herbal medicine because it is treated to eliminate any pesticides and even parasites. An herbalist's shop that sells precisely this type of "grass" knows which are the best moments for its drying.
It reaches the peak of its active ingredients when it is in the flowering phase and at the end of flowering. When it is in the growth phase or has the flower corolla still "closed", it could contain toxins that are harmful and toxic to the body.
It is a natural process that aims to protect the plant from attacks by parasites and insects that could cause it to dry out and die right in the growth phase. For this reason it is advisable to buy the shepherd's purse in herbal medicine since it is controlled.
Shepherd's bag herbal tea for sale
Where is it possible to find alternative "sales" to herbal medicine? For the herbal tea shepherd's purse for sale online, we are sure to entrust you to one of the most controlled businesses that we can find currently available. Not to mention that the herbal tea for sale online also offers the possibility of knowing where it comes from so as not to "run into" some scam or even a foreign sale of poor quality.
Using herbs for a personalized treatment of a particular problem or to have its beneficial effects must be distinguished exclusively by the "quality" of the product and not by a low price which does not give us any guarantee.
Alternatively, the shepherd's purse herbal tea for sale in pharmacies, which also deal with natural products for homeopathic medicine.
Herbal tea cut plant shepherd's
Other names: Capsella, Capsella Bursa Pastoris
Properties: astringent, haemostatic, coagulant, antihemorrhagic, regulator of menstrual flow
and sedative of painful menstruation.
Preparation of herbal tea:
4 grams in 100 of boiling water, drink 2 cups a day.
External use: it is used as a hemostatic, antihemorrhagic, for nosebleeds and in wounds.
Shepherd's Balm:
used to rub hardened joints.
It is prepared by macerating a handful of shepherd's purse in a liter of grappa for 10 days
and one of alchemilla, leaving everything well exposed to the sun.
Then the interested parts are filtered and rubbed.
Contents: pack of 100 - 500 - 1000 grams of herbal tea shepherd's bag
Brand: herbologica amazonas andes
Total Reviews (0)
click here write review to add review for this product.