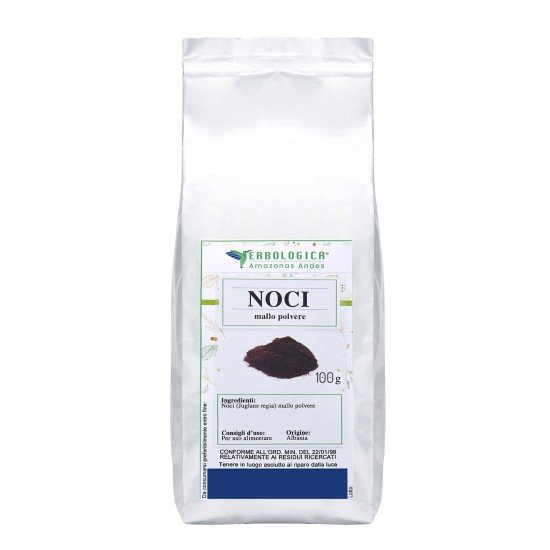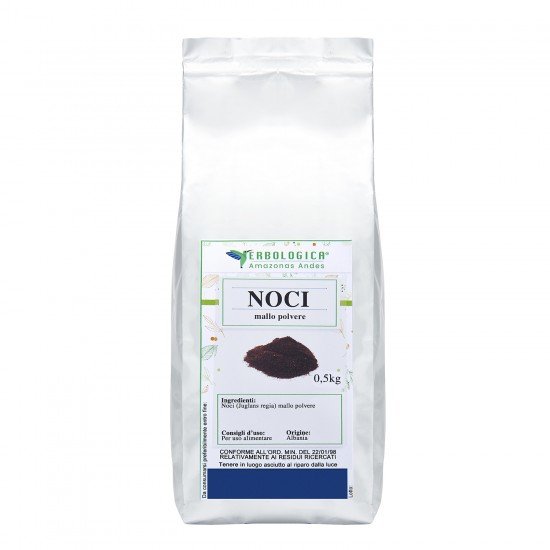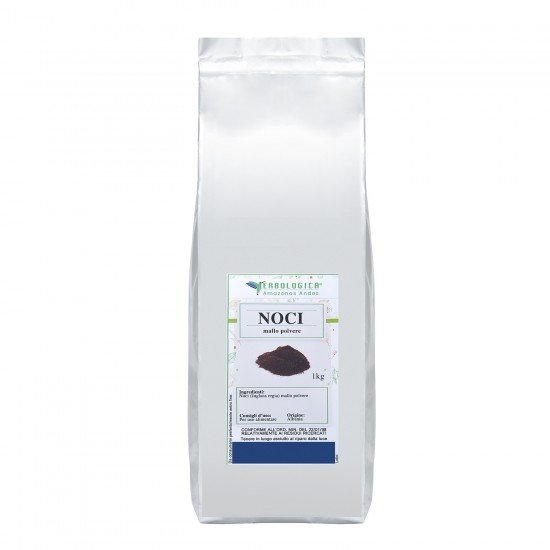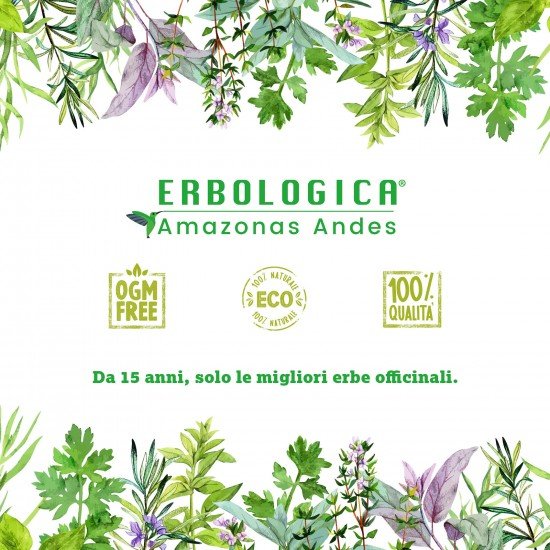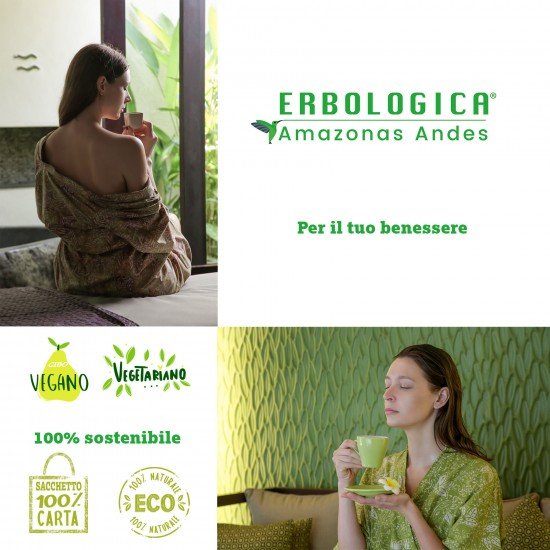 Walnut husk powder
Walnut husk in powder
Do you love dried fruit? You know that, in addition to being low-calorie, it offers a series of benefits and advantages that we can use both on a cosmetic and healthy level. We are talking, in particular, about the husk of walnuts in powder form.

The hull of the walnut would be the external covering of the walnut, that is, the one concerning the external skin, the green and fleshy part that is not edible. Indeed it is better to know that it is particularly bitter to be able to protect the soft walnut, which is being created inside it, from the attack of external animals.

However, the powdered walnut husk has so many qualities that its use is becoming very popular even by the new generations as well as by lovers of the herbal world.

The powdered walnut husk allows you to preserve this "peel" in order to use it throughout the year and without altering its main properties.

How to prepare dyeing compress with walnut husk

How is a possible decoction, infusion or walnut husk wrap prepared? Of course, you need to know exactly what its main use is. It is particularly appreciated in the treatment of burns and also of external wounds. The husk of walnuts has a great healing action.

However, for how to prepare dyeing compress with walnut husk you must get the dried husk powder. It must then be mixed with half a glass of water and spread on the part that you need to cure.

For children, who suffer from tanning burns or are more delicate in general burns, you should use half a glass of milk rather than water. Milk helps to soothe any burns and helps soften the injured or "burned" part.

The mixture should not be excessively fluid, it should be very soft and easy to spread.

Walnut husk properties

In the walnut husk there are a series of active ingredients including, in large quantities, tannins, flavonoids and naphthoquinones. We can find them in small quantities in different foods, but in the part of the nuts it is really present in many mg and therefore here is the bitter taste that distinguishes it.

The husk of walnuts has antibacterial and astringent properties. This means that it helps to cure health problems that are external.

If we have scars, even old ones, which have healed by now, but which you want to whiten, you can use this natural product. If you have burned or injured yourself, you can directly use the husk which also has an antibacterial action, similar to an antibiotic.

Last but not least, we want to tell you that in walnut husk there are antioxidant properties. A mask based on walnut husk allows you to reduce wrinkles up to 65%, in a natural way and without using any chemical elements.

Walnut husk for hair for sale

As for the care of your beauty, the walnut husk for hair on sale in herbalists allows you to have 3 main benefits, namely:

- Nourishment and plumping of the hair bulb

- Natural dye

- All natural conditioner

In fact, the walnut husk for hair for sale in herbalists, but also on websites specialized in completely natural beauty care, is dealing with a mixture that is absolutely easy to apply and of which you only get results. very natural.

The hair immediately becomes very thick and even darker. Also ideal for hair care in the summer, where the sun tends to damage it and maybe even lighten it.
Contents of 100 - 500 - 1000 grams
Amazonas Andes Erbologica Brand
Total Reviews (0)
click here write review to add review for this product.