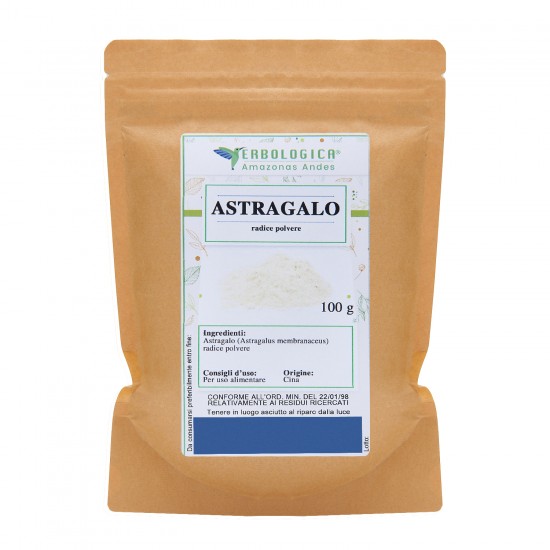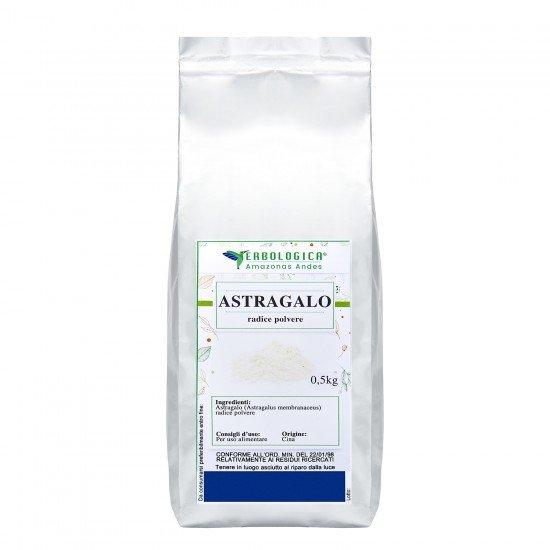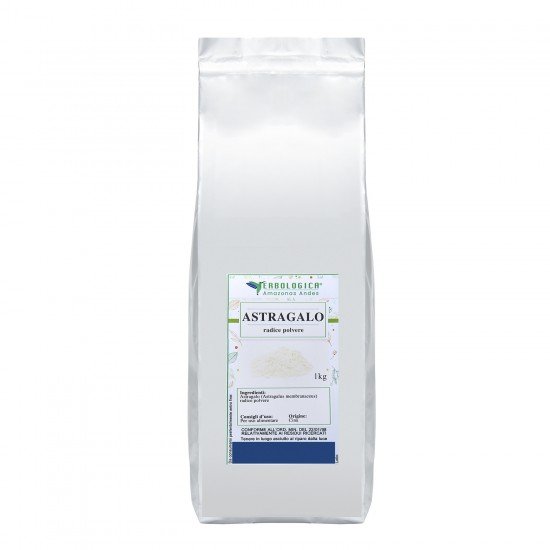 Astragalus root powder
Properties, benefits and uses of astragalus
Plant of Asian origin, whose scientific name is Astragalus gallinaceus.
The consumption of this plant, especially the root, is associated with strengthening our body's immune system, being used to combat various conditions and disorders. Numerous health benefits are attributed to it, such as strengthening the immune system and anti-aging and anti-inflammatory effects. It has been used to treat a wide variety of ailments, including fatigue, allergies, and the common cold.
What is astragalus?

Astragalus is known for its use in traditional Chinese medicine.
Specifically, the root of the plant is used in many different forms of supplements, including liquid extracts, capsules, powders, and infusions.
The root contains many active plant compounds, which are believed to be responsible for its potential benefits.
Properties of the astragalus

The main property of astragalus is its ability to stimulate and strengthen the immune system.
Furthermore, astragalus is also attributed with protective properties for the liver and improvement of digestive processes.
Astragalus is rich in components beneficial to our body, such as: glycosides, amino acids, minerals, polysaccharides and flavonoids. Additionally, research suggests that it may help improve the health of our cardiovascular system.
Benefits of Astragalus

- It can be a remedy to combat tiredness and fatigue caused by stress or anxiety.
- May stimulate appetite.
- Can strengthen the immune system. Some evidence shows that astragalus can increase the production of white blood cells, which are the cells of the immune system responsible for preventing disease.
- May help fight viral infections in humans, including the common cold and liver infection.
- May help improve heart function in people with certain heart conditions. It is believed to widen blood vessels and increase the amount of blood pumped by the heart.
- May help control blood sugar levels in people with type 2 diabetes. In fact, it has been identified as the most frequently prescribed herb to help control diabetes in China.
- May improve kidney function. Astragalus may contribute to kidney health by improving blood flow and laboratory markers of kidney function, such as measurements of protein in urine. Proteinuria is a condition in which abnormal amounts of protein are found in the urine, a sign that the kidneys may be damaged or not functioning normally. Astragalus has been shown to improve proteinuria in several studies of people with kidney disease. It may also help prevent infections in people with reduced kidney function.
- May improve symptoms of chronic fatigue: Some evidence shows that astragalus may help improve fatigue in people with chronic fatigue syndrome when combined with other supplements.
- May improve seasonal allergy symptoms: Although studies are limited,
How to use astragalus root powder

Take 1 to 2 teaspoons (3 to 6 g) to dilute in a glass of water or to incorporate into smoothies, shakes or culinary preparations.
Contraindications of the astragalus

Astragalus is well tolerated by most people.
However, minor side effects such as rash, itching, runny nose, nausea, and diarrhea have been reported in studies.
Although astragalus is safe for most people, the following should avoid it:
Pregnant and breastfeeding women: There is currently not enough research to prove that astragalus is safe during pregnancy or breastfeeding.
People with autoimmune diseases: Astragalus can increase the activity of the immune system. Consider avoiding astragalus if you have an autoimmune disease, such as multiple sclerosis, lupus, or rheumatoid arthritis.
People taking immunosuppressive drugs: Because astragalus can increase the activity of the immune system, it may reduce the effects of immunosuppressive drugs.
Astragalus can also have effects on blood sugar levels and blood pressure. Therefore, use this plant with caution if you have diabetes or problems with blood pressure.
Always under medical supervision.
Total Reviews (0)
click here write review to add review for this product.