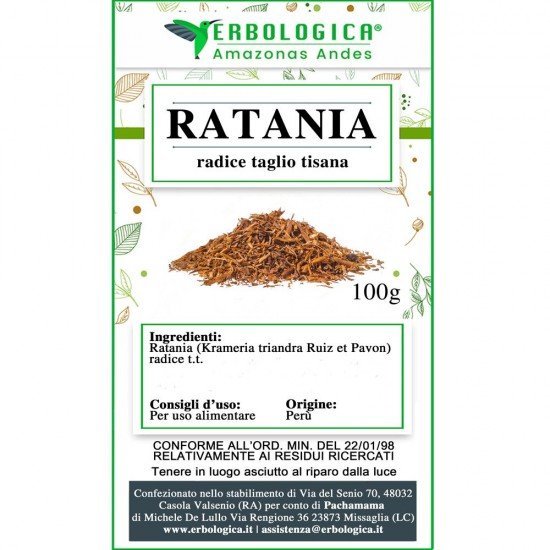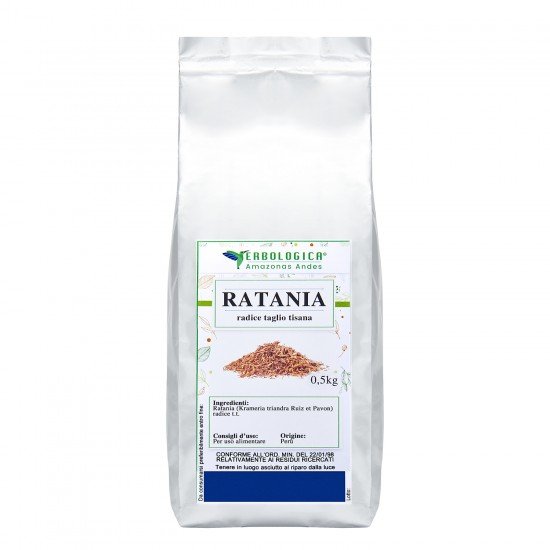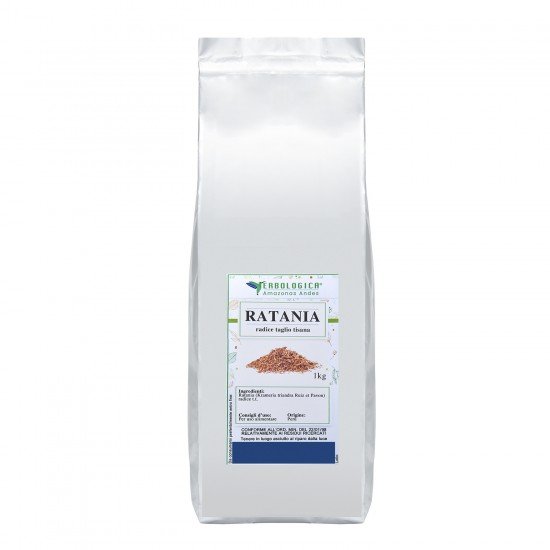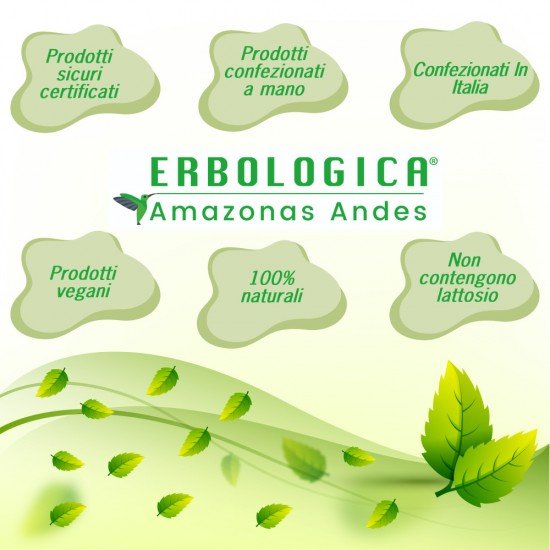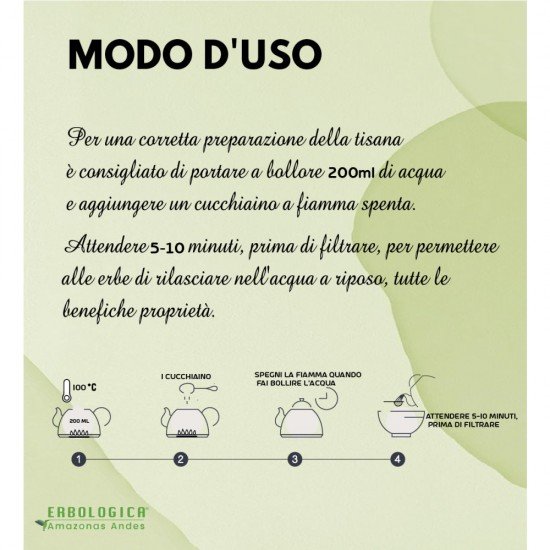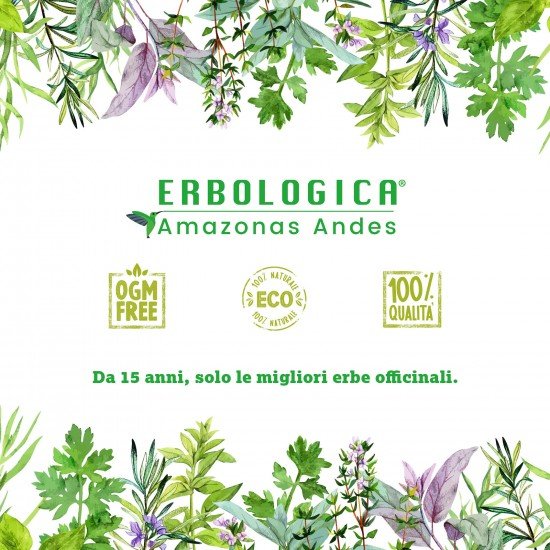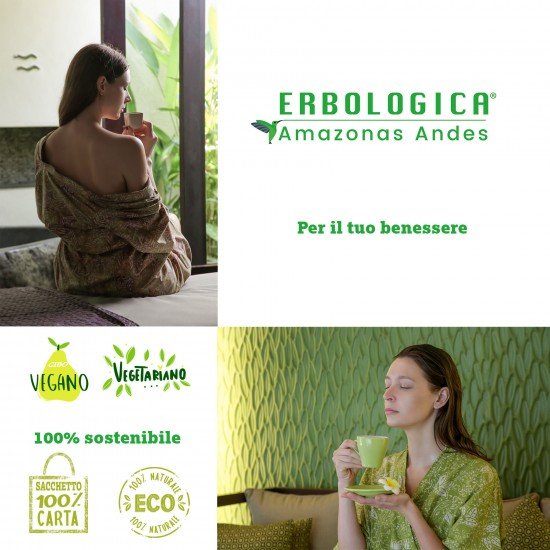 Rathany root cut herbal tea
Ratania root herbal tea
Properties of the herbal tea root Ratania

The roots of Ratania are very rich in tannins which are then useful for the constitution of red blood cells. In the properties of the herbal tea root Ratania we find the presence of a good quantity of these elements that can be safely taken by cooking and diluting in water.

This root is then used a lot in herbal medicine and is untile for diarrhea problems, bleeding, healing for cuts and wounds of various kinds.

Among the interesting elements that we find in the properties of the herbal tea root Ratania is that of being useful in case of very abundant menstrual flows and which weaken the body to the point of feeling tired or even triggering feverish states.

It also prevents and mitigates the effects of varicose veins or hemorrhoids which become inflamed easily. Last but not least, the root of Ratania is used for the treatment of gingivitis, canker sores and sore throats as it has antibacterial actions that are known in the medicinal field. To date, many products are created with the presence of Ratania extracts.

How to prepare the herbal tea

Using the part of the root of Rhatany it is possible to create very tasty herbal teas with undoubted benefits for the body. however it is necessary to know how to prepare the herbal tea because it is easy to destroy its main elements which instead must be preserved in the best possible way.

The procedure of how to prepare the herbal tea is very simple, but it must be very careful. First of all, the root must be broken up to release the nutrients and chemical principles that are inside. Now you have to put water to boil and wait for it to be pretty boiling. Pour the product into the saucepan where the water is boiling.

Wait a maximum of 2 minutes and switch off. To have an increase in flavor and a "boiling" of the root, cover the saucepan with a lid. When it becomes lukewarm, filter. Do not wait for the root to come back cold because otherwise if it remains too "soaking" it tends to release a taste that is very bitter.

Description of the plant

Let's move on to the description of the plant because we are talking about a shrub that is not showy and that creates a beautiful flower that resembles the passion flower. So it is a shrub that comes from the Andes, where it grows naturally. The maximum height reached is that of one meter. It has deep roots since the Ratania lives on sandy slopes and therefore needs excellent grips.

In the description of the plant we find that it has branches that are covered with a thick down that retains moisture since usually the sandy slopes are found in areas that are very muggy or desert.

Over the years it has been discovered that it is a plant that loves to live and survive, so it has even adapted to live close to the ground. It does not need large quantities of water, the ones it can recover from the air are enough. It has a good concentration of natural chemical components as well as tannins.

Sale Ratania root herbal tea

The sale of Ratania root herbal tea is almost unknown in Italy and it is a real shame because only lovers of the herbal world or those who take care of themselves in a natural way are aware of its existence. Except that its action of rebuilding and stimulating red blood cells is really very useful, even for children who are in the development phase and for women who have problems with their menstrual cycle.

In any case, you do not have to worry if you are looking for it in herbalists or pharmacies and you do not find it, because it is possible that the sale of Ratania root herbal tea online allows you to find the product, know how to use it, where it comes from and have the certification of excellent quality. of cultivation.

External use

Useful to combat dysentery, if used as an enema, as irrigations in hemorrhoids and in fissures of the anus, in the form of fomentations.

Pack of 100-500-1000 grams

Origin: Peru

Brand: Erbologica Amazonas Andes

Completely natural product without the use of GMOs

Erbologica offers, among other things, traditionally grown herbs and wild herbs

Only safe and effective products.

Before being placed on the market, the products must pass a careful microbiological, pesticide,

heavy metals, radioactivity and aflatoxins.

Once these tests have been passed, the products are marketed.

In any case, this information does not disregard the opinion of the doctor, but is exclusively for information purposes.

Essential is a varied and balanced diet and a healthy lifestyle.

Total Reviews (0)
click here write review to add review for this product.