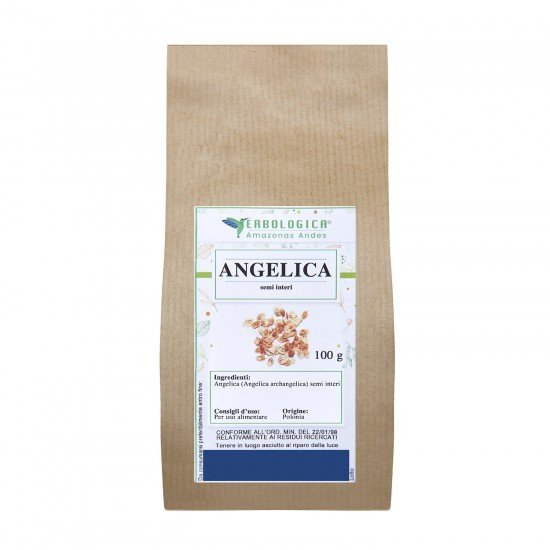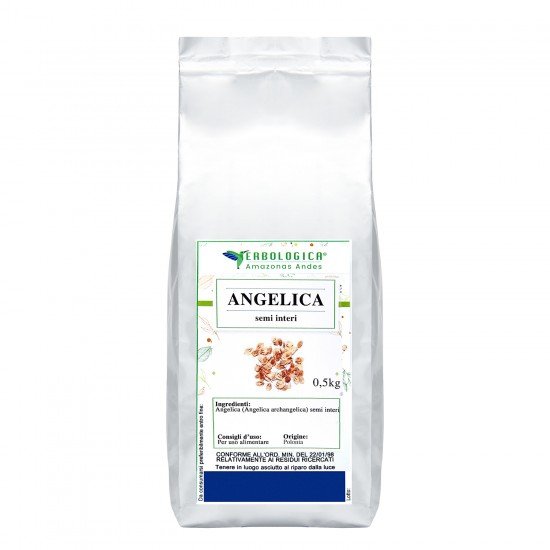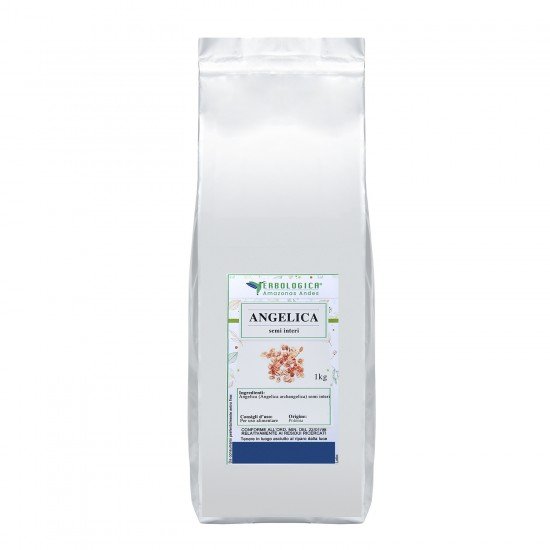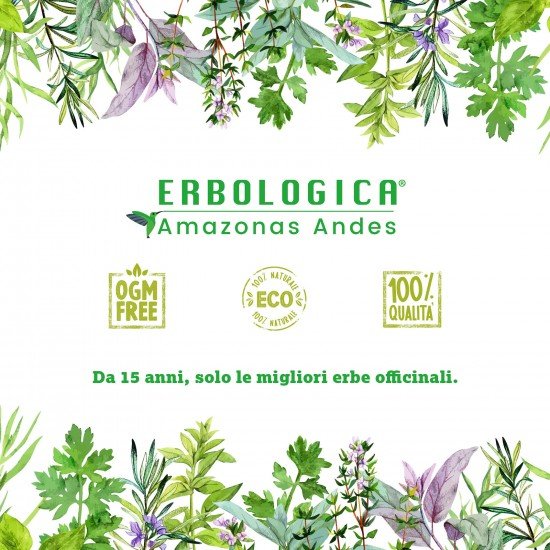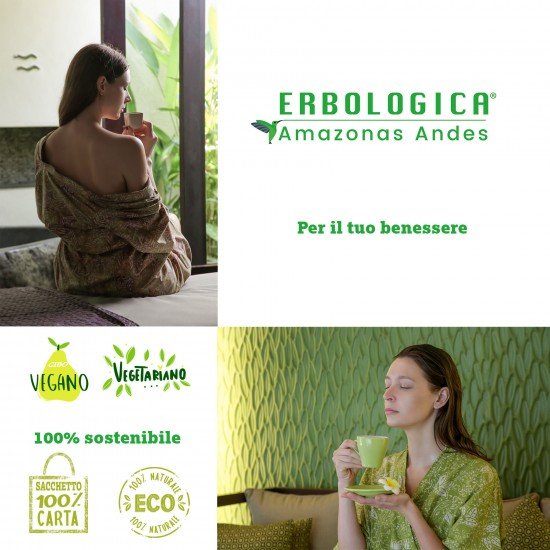 Angelica whole seeds herbal tea
Angelica whole seeds herbal tea
Angelica seeds whole herbal tea, contrary to its name "angelic", actually has a very sour taste. It is a flower that also grows spontaneously in many areas of Italy, but which nevertheless remains with a very particular flavor.
In fact, anyone who has then tasted the angelica semi-whole herbal tea has been very disappointed. Better that there is an explanation of what the exact flavor is to be expected from the whole seeds angelica herbal tea.
However, its seeds are very bitter, so it's better not to "chew" them. In reality, however, they offer benefits which are those of being an excellent antibacterial and therefore also gives very white teeth. To be able to draw the right properties, there should be an infusion.
The whole seed angelica herbal tea manages to break down the bitterness of the seeds through heat and then the nourishing properties remain. Unfortunately, angelica seeds contain a toxin that protects them from insects that can then eat them.
At this point, let's focus directly on the flavor. The whole seed angelica herbal tea is bitter, full stop, but you can sweeten it with wildflower honey, acacia is absolutely prohibited.
Whole seeds angelica benefits
What is the use of using angelica as an herb? Or rather, why are angelica and its seeds considered a medicinal herb?
Because whole seeds angelica benefits are absolutely antispasmodic, calming, digestive and tonic. In fact, precisely for these reasons, it is considered an excellent natural antibiotic and is also a very strong anesthetic for pains that occur inside the body.
Women who suffer from severe menstrual pain, such as dysmenorrhea, can take advantage of whole seed angelica benefits so that there is a completely natural action.
Do you think that whole seeds angelica benefits are even recommended by specialized doctors and also by homeopathic doctors.
In addition to this, the nerves, the sciatic nerve and the tendons, can actually have an anti-inflammatory and relaxing action. This is why it is recommended as a homeopathic and alternative cure. Anyone who does not want to take medicinal drugs can find great relief by using alternative medicines and medicinal herbs.
To find out what are the benefits of whole angelica seeds that you have on your body, it is better that you start with small doses. As we have said, the taste of angelica seeds are not very sweet, but still they are dealing with an excellent tonic and antibiotic.
How to prepare the whole seeds angelica herbal tea
How to prepare the whole seeds angelica herbal tea? You have to follow certain steps which you can then modify according to the type of flavor you want.
Users are not all the same. There are those who love bitter flavors, so the method of how to prepare the whole seeds angelica herbal tea, to keep the "bitter" unchanged, is to boil the water, over high heat, and pour the product. Then leave to boil for at least 5 minutes and switch off. Leave to cool and then filter everything.
While, to decrease the bitter taste, the method of how to prepare the whole seeds angelica herbal tea is much simpler. You have to boil water, grind the seeds in a pestle. Pour the crushed seeds into a cup and then pour the water. Once the drink is cold, it is filtered and it is ready.
Angelica whole seeds herbal tea for sale
A typical herbal product is the seeds. The whole seeds angelica herbal tea sale in herbal medicine is easy to find, but there may be prices that are very high.
Angelica whole seeds herbal tea for sale, at cheap prices, can be found on the internet, but in order not to fall victim to a purchase of an "old" product, then it is better to check the collection or expiry date.
Content of 100 - 500 - 1000 grams
Total Reviews (0)
click here write review to add review for this product.