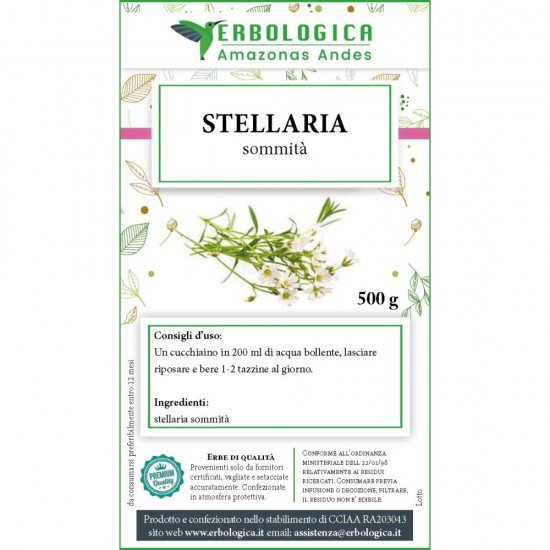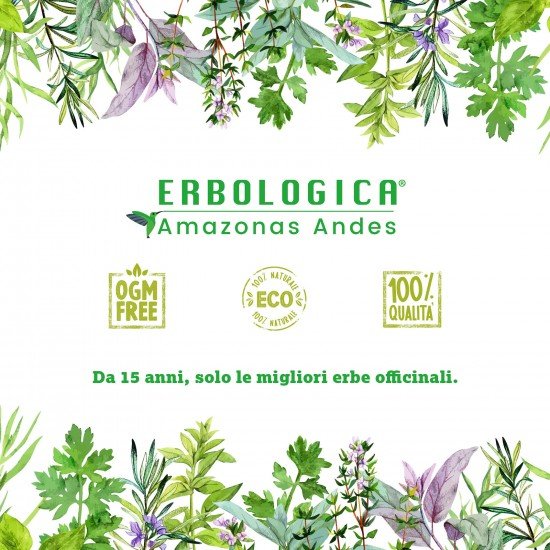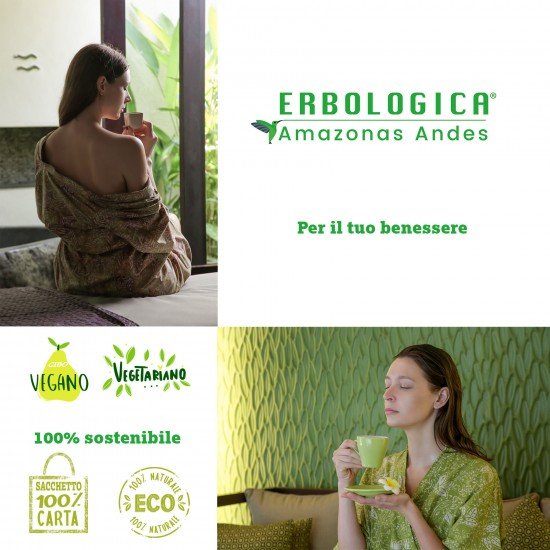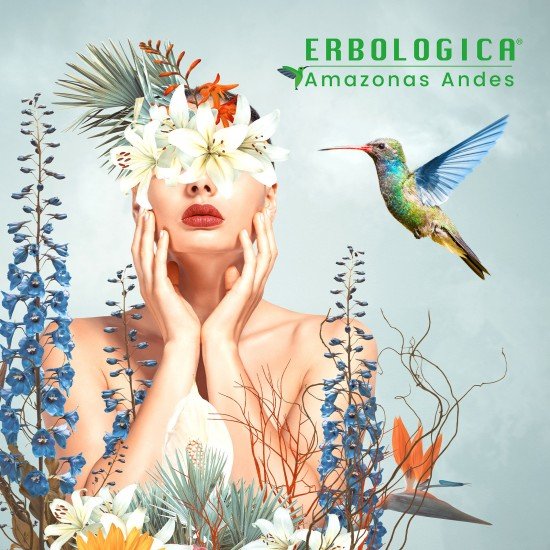 Stellaria summit herbal tea cut 500 grams
Stellaria top herbal tea
Property

Stellaria is used for medicinal purposes to counteract water retention and to combat constipation.

The infusions are useful for clearing the upper airways clogged with mucus;

in the form of an ointment for external use it is excellent for soothing the itching and burning caused by insect bites

and for other skin irritations and infections.

The product is COMPLETELY NATURAL and GMO FREE. The residue is not edible.

Erbologica offers traditionally grown herbs and guaranteed and certified wild herbs
Only safe and effective products.
Before being placed on the market, the products must pass a careful microbiological, pesticide, heavy metal, radioactivity and aflatoxin analysis. Once all these tests have been carried out, the products pass our quality control and are marketed.
N.B. The product can also be consumed cold and maintains its properties unchanged.
Pack of 500 grams