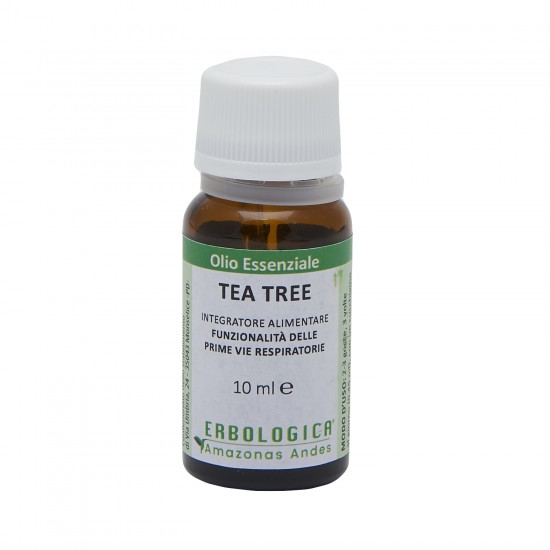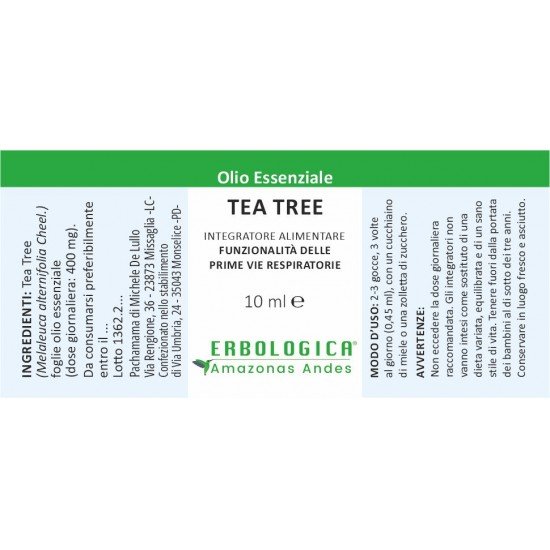 Tea Tree Essential Oil
The numerous benefits of Tea Tree essential oil
The benefits of Tea Tree essential oil are nearly endless. This powerful natural oil is extracted from the leaves of the Australian tree of the same name. It has been used for centuries by indigenous peoples to treat a range of ailments, including skin problems and infections. Today Tea Tree essential oil has become even more popular because its benefits have been further studied and its knowledge has improved. In this article, you will discover all the benefits of Tea Tree essential oil and why it is so effective against skin problems such as blemishes or pimples. You will also receive expert advice on how to use it optimally where possible, as well as some useful tips to keep in mind when buying. Read on to find out everything you ever wanted to know about Tea Tree essential oil!
Blemishes, pimples, and acne are a normal part of life.
We all experience acne at some point in our life. It is normal for it to occur between the ages of 12 and 25. If you are over the age of 25 and continue to suffer from acne, you should see your doctor. Acne can affect self-esteem and self-confidence, especially if it is severe. Fortunately, acne is treatable with the right products. If you are looking for a natural alternative, tea tree oil is for you. Although acne is the most common skin condition among people with oily skin, dry skin can also be prone to outbreaks. Acne is often caused by bacteria that clog pores - the tiny holes in the skin. Bacteria love to live in pores and are usually harmless, but can sometimes get out of control and cause a rash.
What is Tea Tree Oil?
Tea tree oil is an essential oil extracted from the leaves of the Australian tree of the same name. It is highly effective against a range of skin problems and infections and has been used by indigenous Australians for many centuries. The Tea Tree is a small evergreen tree native to Australia. It is part of the myrtle plant family and is related to Eucalyptus and Peppermint. The leaves of the tree contain antioxidants and natural antimicrobial and anti-inflammatory properties, making them an excellent source of essential oils. There are many different types of Tea Tree Oil, but generally the two types are: Indian Tea Tree Oil and Australian Tea Tree Oil. Indian Tea Tree Oil is more accessible and affordable, but it lacks the quality and effectiveness of Australian Tea Tree Oil.
Why is tea tree oil effective against stains?
As mentioned, Tea Tree Oil has a number of powerful natural properties that make it effective against blemishes and acne. The two most important are its natural anti-inflammatory and antimicrobial properties. The anti-inflammatory properties of tea tree oil can help reduce the redness and swelling caused by blemishes, while the antimicrobial properties can help eliminate the bacteria that cause pimples. When used regularly, tea tree oil can prevent future blemishes and reduce the severity of any that appear. These properties make tea tree oil particularly effective against black and whiteheads, as well as against other types of pimples.
Other benefits of using tea tree oil for skin care
- Can be used to treat dandruff and lice - Tea tree oil can be incredibly helpful against scalp infections, including dandruff and lice. When applied regularly, it helps eliminate both conditions and prevent them from returning. - Can be used to treat acne and acne scars - As we have already mentioned, Tea Tree oil is very effective against acne and acne scars. However, it can also be used to reduce the appearance of existing acne scars. - Can be used to treat rosacea - Rosacea is a skin disease that causes redness on the face and around the eyes, as well as small bumps that often look like pimples. Tea Tree Oil can be used to treat rosacea by reducing redness and disinfecting the skin. - Can be used to treat eczema - Eczema is a condition that causes patches of red and inflamed skin, which often lead to itching and scratching. Tea Tree Oil can be used to treat eczema by disinfecting and healing the skin.
What is the best Tea Tree essential oil brand?
There are many different brands of tea tree oil, so it can be difficult to figure out which is the best choice. Some brands are better than others and it can be difficult to tell which is best.
Total Reviews (0)
click here write review to add review for this product.