01 Aug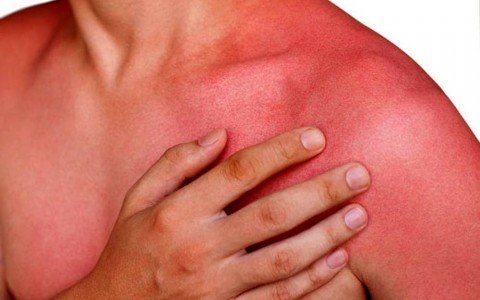 Posted By
0 Comment(s)
333 View(s)
Summer is characterized by beautiful days to spend by the sea or in the pool sunbathing for an enviable tan. A fearsome season precisely because of the danger of solar radiation that cause sun burns and sunburns.
Being outdoors is good for you. Every year we promise to be careful and then use skin protectors, especially for children and the elderly who have very delicate skin, which remain the promises of a "sailor". It becomes difficult to comply with the rule of using precautions and that is why then, after the burns themselves are evident, which are particularly bad, remedies are sought for burns.
Nature comes to meet us because it is possible to use mixtures, creams or compresses that are DIY and that guarantee:
- Soothing action
-Fast healing
- Bacterial protection
- Epidermal reconstruction
- Uniform pigmentation
Obviously a sunburn is certainly not a joke because it can be more or less intense, but it is enough to know which points to protect, how to intervene and what to use.
Intensity of burns, how to "intervene"
The areas that are directly affected by the sun, causing redness and sun burns, are the parts of the body that are most exposed, such as:
-Face
-Nose
-Arms
-Legs
-Neck
- Knees and back knees
To avoid sunburn, you should avoid sun exposure from 12 to 16, but also apply sunscreen often. The skin that comes from a long winter, white, dull and dehydrated, does not have the time, in spring, to harden. Consequently, at the first exposure to the sun, it tends to redden or burn.
In fact, there are remedies for sunburn and others that are targeted for burns. So let's make a differentiation to evaluate what should be used in the presence of sun burns and sunburns.


Sunburn: redness, swelling and what to use

Let's start by recommending what to put on the sunburn. First we identify the sunburn: it looks like red skin or very red, swollen patches, which if touched causes excruciating pain. However, usually there is pain that lasts for days and days.
The remedies for sunburn are:
-Apple vinegar
- Hypericum ointment
- Sesame oil
-Rose mosqueta in the form of oil or cream
Apple cider vinegar is perfect for sunburnt skin. It must be diluted in water to take a refreshing bath. In no time at all, it relieves the burning, tingling and stinging that is found in the area of ​​sunburn.
On the other hand, St. John's Wort ointment is an adjuvant that has been known for centuries. Particularly useful for intense redness and for children's skin. It has a calming and antibacterial action. While sesame oil and rosehip oil offer an emollient action. Both moisturize sun-dried and sunburnt skin, accelerating regeneration and epidermal renewal.


Sunburns, targeted remedies

As for the burns alone, which are more serious and are the next "step" of the sunburn. It presents with areas of wrinkled skin or with the presence of blisters. Very itchy, the skin tends to split or tear at the slightest movement as it is totally deprived of water. The pain is excruciating and one must intervene in a delicate but decisive way.
What to put on the burns? Intervene with shea butter, moisturizing, protective and soothing. It has a good dose of "water" that is able to eliminate the burned skin and nourish the underlying one.
Aloe Vera, in the form of a gel, is refreshing and this calms the pain. Aloe Vera penetrates into the deep layers of the epidermal tissues offering a "flaming" and nourishing action.
Apply these natural remedies gently, after having wet the area very carefully and dried with a cotton cloth.