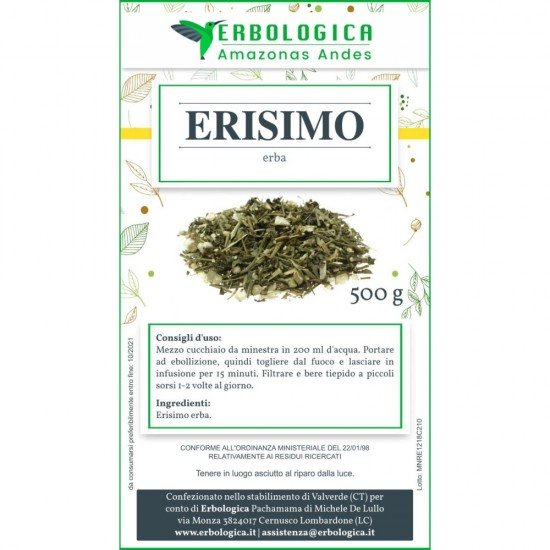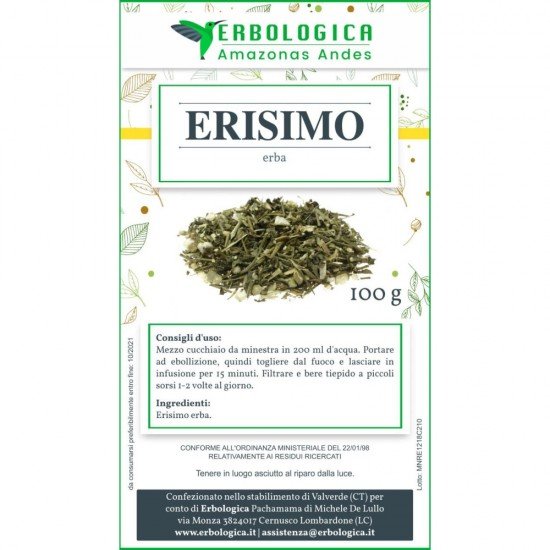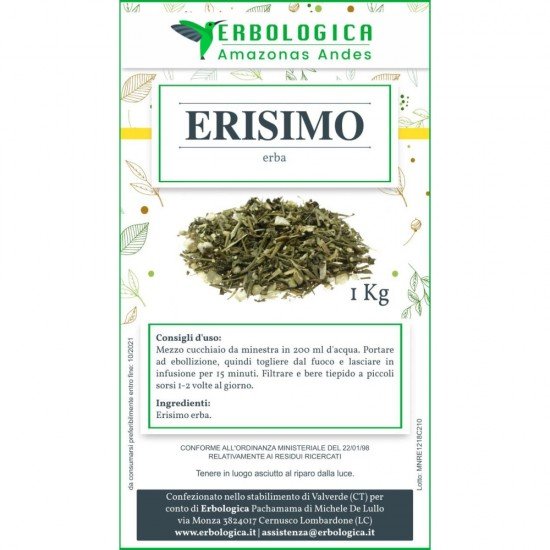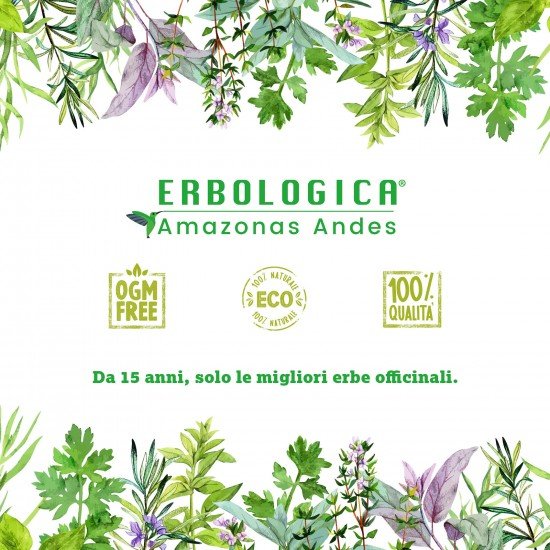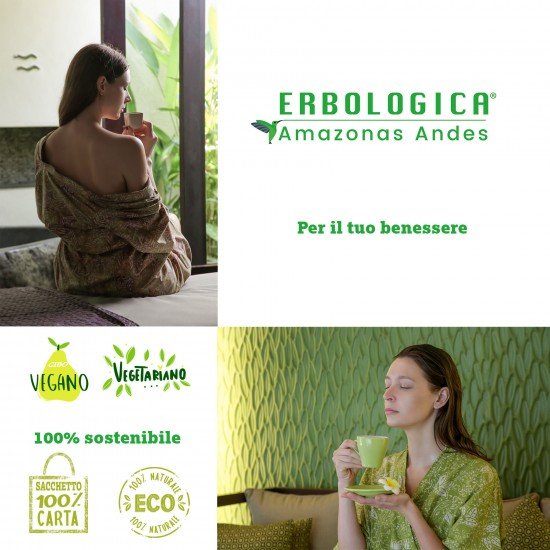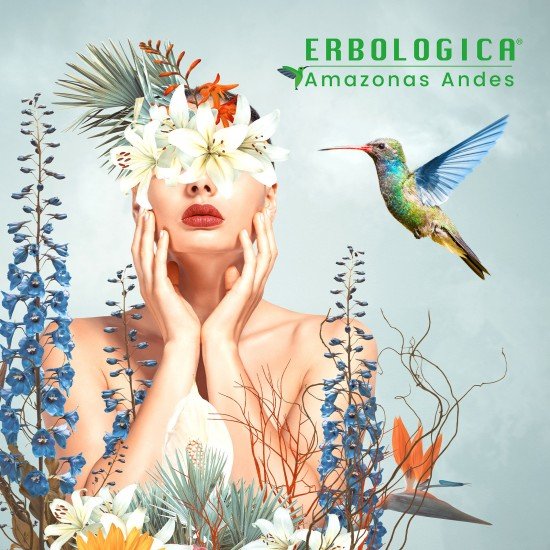 Erisimo herbal tea cut 500 grams
Erisimo herbal tea
Walking along the mountain paths, among trees and rocks, breathing clean air, in spring we notice the appearance of the yellow flower called "erisimo". A flower that we can also grow privately, in some garden or even in pots.

A mountain flower, but which is also an herbal tea with exceptional qualities. The benefits of the herbal tea are many, but we still want to focus on the fact that it is a drink much loved by shepherds and by those who live in the high mountains.

Perhaps it is also the fault of the "poverty" of products, of the vegetation that has to fight with a very harsh climate in winter, which then produce particular herbal teas.

The flavor of the herbal tea is particular, very herbaceous and not so floral. Based on its drying, there are bitter components that can be lost, so it becomes more delicate, where the flavor becomes similar to lavender.

The main reasons why it is good to take the herbal tea are to have a flower that contains many mineral salts. Better never sweeten the herbal tea so as not to have an excessively contrasting flavor.

Benefits of herbal tea

A curiosity regarding erysim is that it is called "singers' herb", because it has strong antibacterial and anti-inflammatory actions for the throat. This allows for a cure for those ailments that are seasonal, but which often degenerate quickly.

The erisimo herbal tea benefits are to act directly for the treatment of the respiratory tract. A completely natural cure, with a "ferocious" fight against those bacteria that revive and become more "bad" in the winter months.

A good herbal tea helps to free the respiratory tract and bronchi from catarrhal states, dissolving it in a completely natural way and without side effects.

Dry and oily coughs are caused by some bacteria found in the body. The erisimo herbal tea benefits are also to act on these bacteria that cause this continuous cough that wears out even during the night.

Subjects suffering from asthma, who often have a sort of breathing block, it becomes necessary to evaluate the benefits of herbal tea to optimize its effectiveness. In fact, by taking a good dose of this product, you have a real antibiotic cure. While if you want to prevent these ailments, then we can take a herbal tea even once a week.

Erisimo herbal tea preparation

Do you have the leaves and flowers of heather in your hands? So let's see what is the herbal tea preparation that can help us get all the nutrients, mineral salts and active ingredients.

Unlike seeds, this is a particularly delicate herb that could "melt" when in contact with boiling water. So it is important that the water is hot, but not boiling. At this point, the erisimo herbal tea preparation is limited to pouring the water directly onto the grass and leaving it to infuse.

If we are talking about a very fresh grass, picked directly from the plant, then it is good to let it boil over a very low heat for 5 minutes, to eliminate those elements that give it a sour taste.

Erisimo herbal tea for sale

The herbal tea on sale in health food stores and organic mountain shops is an "omnipresent" product, both in winter and in summer. However, for consumers who live in the city, then it becomes more difficult to

buy it.
Herbalists can have the herbal tea for sale, also having a different origin from all over the Italian territory.

The Internet allows you to always have the choice of buying herbal products just a click away, which have affordable costs, but with a certification of origin and collection, as well as containing a product where the nutrients are in good quantity and quality. herbal tea

Properties: Indicated against hoarseness, pharyngeal atony, tracheitis and bronchitis.

Preparation of the herbal tea:

3 grams in 150 of water, drink 2 cups a day.

This product is a panacea for singers and speakers, which can restore the voice with his own

clarity and timbre.

Content: 500 grams of herbal tea erism cut

Sold and produced by Erbologica Amazonas Andes international herbalist