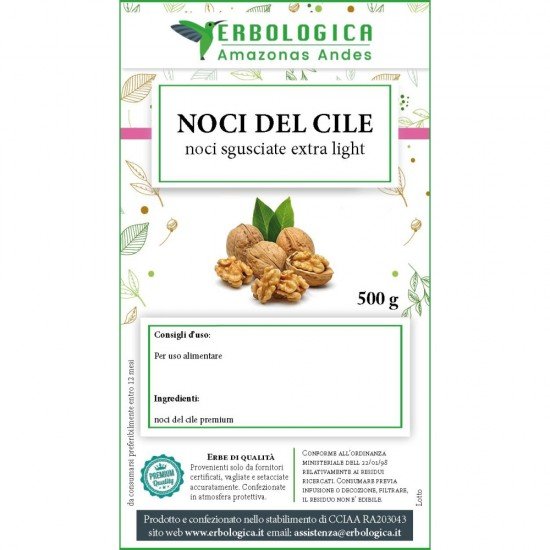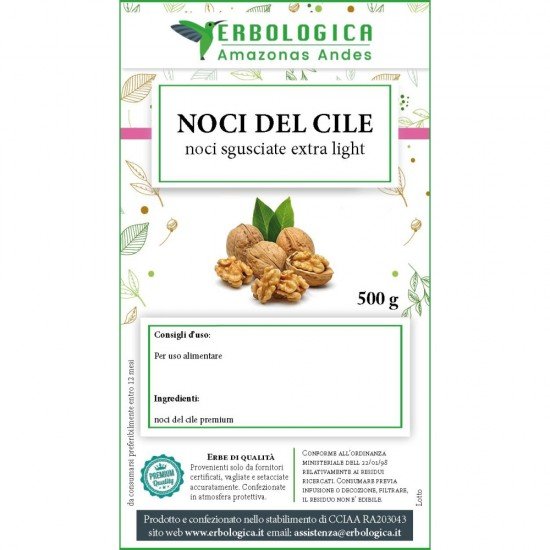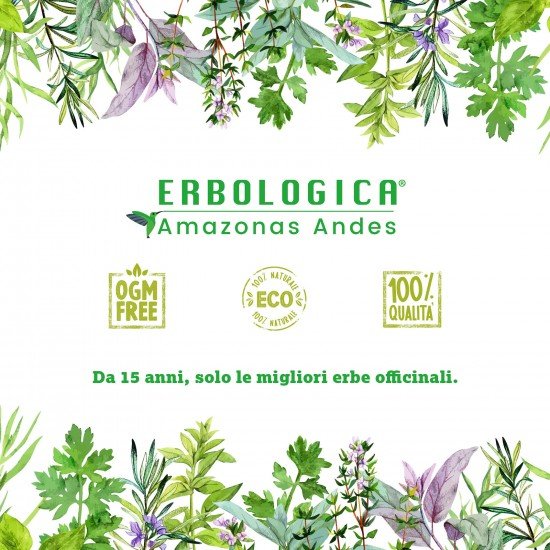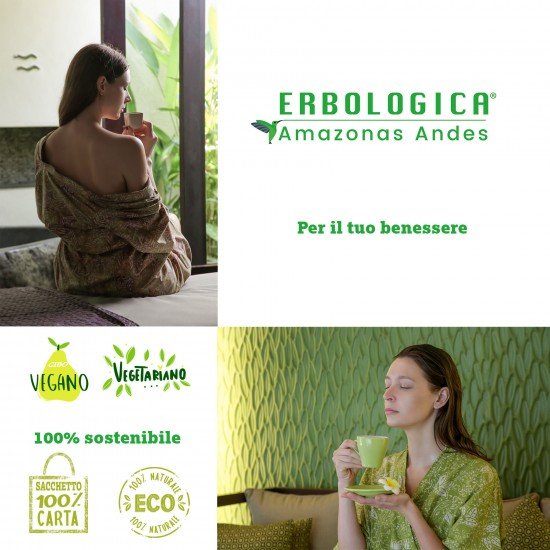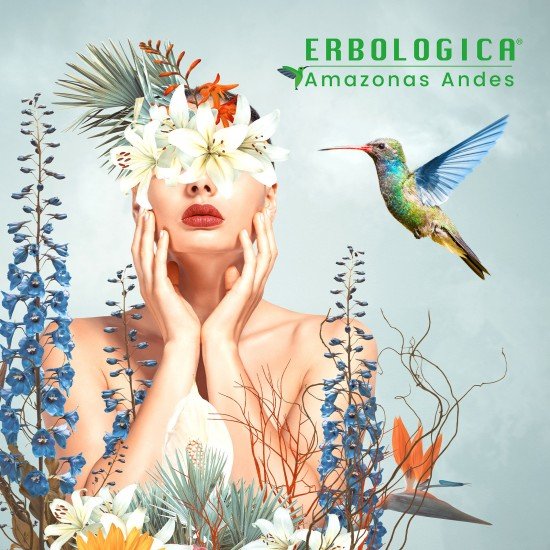 Shelled walnuts 500 grams
shelled walnuts
Walnuts are a very ancient dried fruit, which has always been used, even in ancient Greece we also find evidence in various legends and even in pagan texts that were sacred.

One of the most fascinating stories of walnuts concerns the kernel which, according to many, made even fools become intelligent because it resembled the human brain. Of course these are wonderful stories, but it is good to think about what are the properties and benefits that are offered by walnuts.

On the market you can find shelled walnuts that are ready to use. Good with breakfast, they give a lot of energy, but beware that the shelled walnuts throw one another and therefore you must remember to only consume them in a certain quantity.

Shelled walnuts have the bad reputation of being very fat, but this is not the case because they contain few calories and have essential oils that allow you to have a good supply of energy. Obviously, if you then go to eat 300 grams of shelled walnuts then you will have an increase in weight, but any food eaten in large quantities leads to consequences.

Better to eat a few shelled walnuts, but often, this allows you to have the right amount of energy, but then to draw all the properties that are inside.

Property shelled walnut

Indeed, we must say that the shelled walnut has useful properties for the brain. Rich source of minerals and vitamins, including vitamin E, as well as good fats. Well, there is not only fat that is bad, like cholesterol, there is good and bad.

In the walnut we find omega 3, which also lower LDL cholesterol, that is the bad one, as well as acids that belong to omega 3. There is a large amount of ellagic acid which is also useful against cancer cells.

Already from these realities we are going to note that the shelled walnut has very useful properties for the body, increasing both the immune system and also against cancer.

Shelled walnuts recipes

There are many shelled walnuts recipes and they all refer to daily use. Walnut pesto is one of those recipes that must absolutely be tried because the pasta manages to have a traditional flavor, but which is actually very natural.

How do you proceed? At least 200 grams of walnuts are needed, which are blended together with 100 grams of ricotta, since the dough may be too hard, diluted with milk, just enough. The flavor is adjusted with a little salt. Boil some water and then sauté it in a pan together with this walnut pesto. In a short time you go to mix everything and consequently you have a very tasty pasta.

For simpler shelled walnuts recipes we can also create crunchy desserts that are always well appreciated by children. Just toast the walnuts in the oven. The skin that covers them is removed. Meanwhile, the sugar is dissolved, when it becomes liquid and coppery, the walnuts are added. The mixture is spread on a marble slab and left to cool. Then you just have to break up and eat.

Shelled walnuts for sale

The shops that specialize in the sale of organic products or even dried fruit, will certainly have some shelled walnuts for sale, but pay attention to the prices and also to the quality. These physical locations may have shelled walnuts for sale that are stale because they are not insulated.

In case there are no such physical stores in your city, then go to the internet, where you will surely find shelled walnuts for sale at a good price. You can also choose different qualities or origins from all over Italy with an immediate shipment.

Nutritional values

Nutritional declaration average values ​​per 100 g: Energy 2831kJ / 686 kcal Fats 65 g of which saturated fatty acids 5.3 g Carbohydrates 3.9 g of which sugars 2.2 g Fiber 6.7 g Proteins 18 g Salt 0 g Copper 1.3 mg (130% NRV) Manganese 2.1 mg (105% NRV) Vitamin E 9.1mg (76% NRV)

Origin: Chile

Pack of 500 grams

Natural product without preservatives and added salt