27 Jul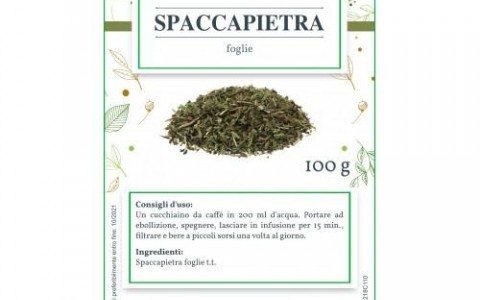 Posted By
0 Comment(s)
183 View(s)
Medical plants
Medicinal plants are different from medicinal plants, although they are often confused both in their meaning and in the use they are interested in. Let's try to understand that these are remedies that exploit natural elements, such as leaves, fruits and roots, which are then "treated" in order to extract the essential oils and the characteristics they possess.
All medicinal plants, as the term itself suggests, offer the possibility of being used in the medical field and therefore treat various pathologies, feverish states and seasonal diseases.
In fact, they are born in a time now forgotten, that is, when man was at the dawn of his creation. It has always been customary to draw from nature certain elements that help us heal from problems we have in our body.
Even the current pharmaceutical field still employs elements extracted from medicinal plants despite there are many laboratory creations of artificial drugs.
However, we can say that medicinal plants can also be used alone at home, to cure many ailments and therefore use homeopathic medicine rather than relying exclusively on artificial medicines.
Medicinal plants
As for the term of medicinal plants, they indicate those herbs that are "included" in official herbal lists where you can draw benefits for health, but above all for the care of your person, as an aesthetic treatment, or purifying for the body.
We note that the difference is really very subtle, but nevertheless it exists and it is necessary to know it also so as not to get confused when we buy mixtures or plant extracts that interest us. Medicinal plants are also widely used by cosmetic companies as they derive essential oils, minerals and other properties that help to be antioxidant, that is to say anti aging.
Among other things, the medicinal plants themselves offer cell regeneration and stimulation of the production of collagen or hyaluronic acid, which is optimal for always looking young, eliminating various skin imperfections, but also helping our body.
Medicinal herbs
The field of science has had to recognize that medicinal herbs are really effective, but what are the active substances that we find inside them? How can they be used? What do you cure?
To answer these questions would really take days and days, considering that there are thousands of medicinal herbs that bring undoubted benefits. We can summarize their use and their properties by saying that: For all the pains that the human body suffers from, there are as many medicinal herbs that cure them.
In fact, we can use medicinal herbs to treat headaches, but also to treat arthritis, let's not forget those to treat the liver or to eliminate stomach ache cramps. All treatable with completely natural elements.
Medicinal plants for sale
Buying medicinal plants for sale in herbal medicine certainly leads to a certification of origin and you know what you are buying since we see it, but we recommend that you turn to the vast ocean of the internet, which offers us medicinal plants for sale that come from Worldwide.
By taking advantage of e-commerce, it is possible to have prices even lower than those found in herbal medicine. We can find fresh, dried or freshly picked products. Whatever we need is at hand, or rather just a click away.
For this reason it is advisable to contact medicinal plants for sale online.
Healing herbs
The healing herbs are collected and used to be able to cure, in the true sense of the word, various "temporary" diseases such as fever, seasonal flu, colds and sore throats. Thanks to the healing herbs you can use a homeopathic medicine that offers excellent results.
However, when using these herbs, it is advisable to contact a professional, that is, a person who really knows what their advantages are, perhaps in a herbal e-commerce site you can find this information useful for treating the "evil" that it afflicts you.