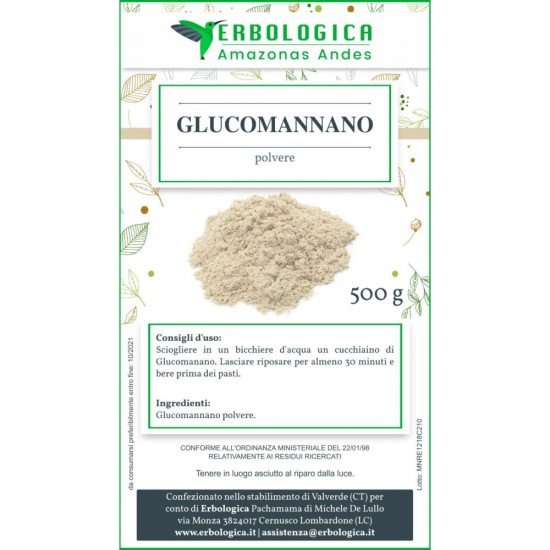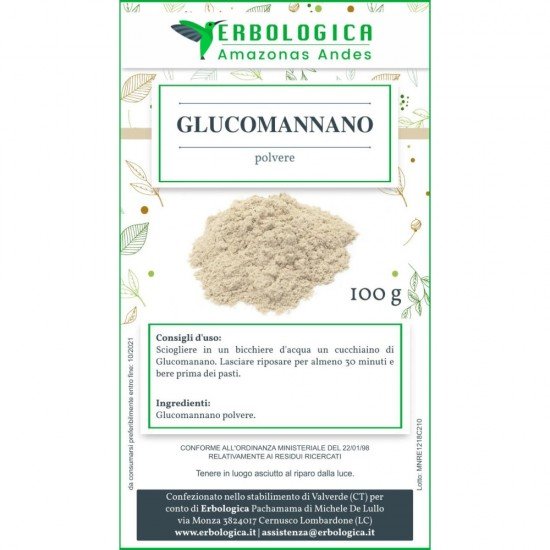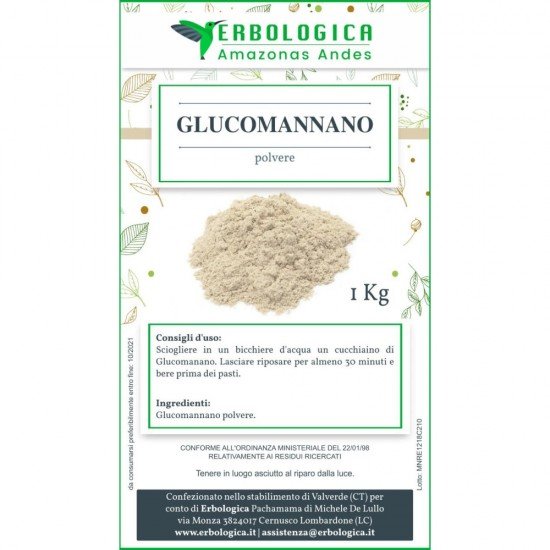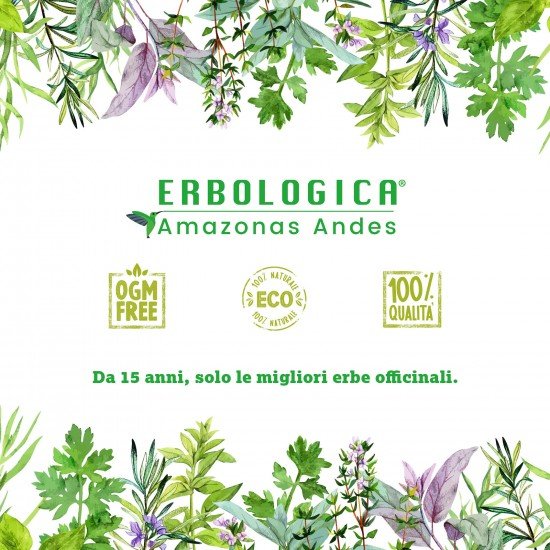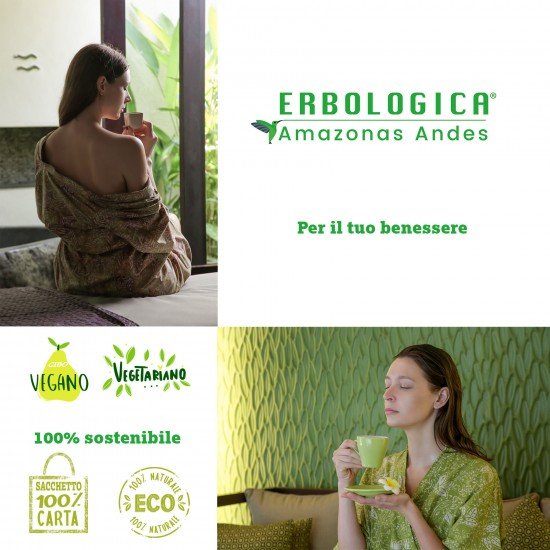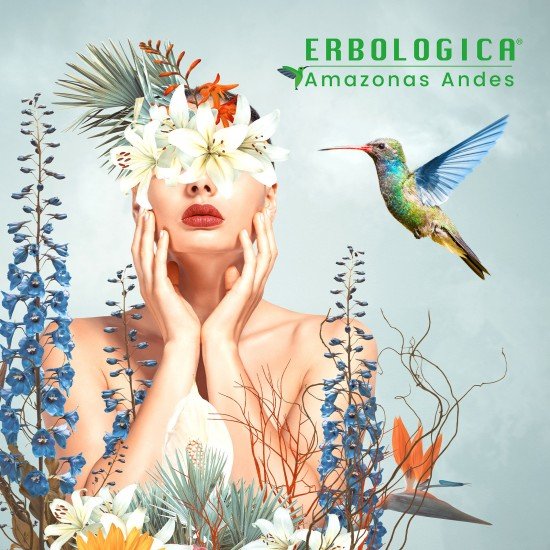 Glucomannan root powder 500 grams
Glucomannan root powder
Little known, with a very particular appearance, it is a "flower not a flower". Are you curious what we are talking about? It is called glucomannan.

It can be found on the market in powdered forms, but what is powdered glucomannan really good for? How to use? What is its flavor? Many questions that can be summarized with a single answer: A sweet herb, to drink as an herbal tea, mixed with fruit juice or even simply in water.

Powdered glucomannan is a tuber that is used a lot in oriental cuisine, not only for its "gelatinous" qualities, but also because it offers a series of benefits that are aimed at improving metabolism and the body in general.

It is very useful for following a diet, but we can say that it also offers the possibility of improving the immune system.

Glucomannan properties and benefits

Glucomannan detoxifying, purifying and diuretic properties and benefits. Its main action is to reduce weight, making you lose several kilos, reactivating a sluggish metabolism, but also to rebalance those hormones or enzymes that have become sluggish.

Diets that are based on glucomannan, properties and benefits targeted precisely for those who do not want to use food supplements, but prefer to have herbal help that is completely natural.

If we have the chance to find fresh glucomannan, the diuretic effects result in laxative effects. Usually it is found directly dried or even in powder where there are optimal effects as regards water "detoxification" and also for the elimination of toxins.

The fat that continuously accumulates in our bodies occurs due to the "dangerous fat", that is, the fat that has now been dilated and which therefore retains a multitude of water and toxins. The toxins then tend to gain weight.

Glucomannan properties and benefits that help to completely dissipate and eliminate this type of fat.

Glucomannan herbal tea

The flavor of the glucomannan herbal tea is sweetish, similar to a cherry tea with spikes that are sour, but still pleasant to taste. However, it is not a drink to be consumed many times a day due to its "main characteristic" of making you lose weight.

If we really take a lot of it, in addition to the diuretic effect, there is a strong laxative effect that can also cause cramps. However, they are transient annoyances and are well tolerated.

In any case, the glucomannan herbal tea is available for sale with pre-packaged sachets, similar to the classic "tea" bags. Alternatively, we can find it in the form of drying to be rehydrated directly with hot water in order to directly draw the active ingredients that make it very useful.

Alternatively, the herbal tea glucomannan is available in the form of powder to always dissolve in hot water.

Glucomannan for weight loss

Following a diet is not easy. Hanging around the house, now we eat a biscuit now another food, this does not allow us to lose weight, indeed this only gives us the problem of gaining weight.

The secret to losing weight is to directly reactivate the metabolism that has been altered by a disease, a hormone production problem or has simply become sluggish. Through the action proposed by glucomannan to lose weight, it is possible to have this type of help.

Glucomannan for weight loss is sold as a "supplement" for direct help in specific diets. Having this food available, in the form of a drink, you will immediately lose weight. In a month, you can even lose up to 5 kilos by taking a cup of glucomannan for weight loss per day.

Anyone who intends to lose weight, without going hungry or spending many hours in the gym, the glucomanno is the ideal solution.

Glucomannan root powder 500 grams

Properties: it has the characteristic of swelling in the gastrointestinal tract, increasing
of about 60 times its initial volume and therefore causes a feeling of satiety by decreasing
consequently the appetite stimulates the function of the large intestine favoring evacuation
regular, retains excess fat by limiting its absorption by inhibition of
solubilization of the same.
Preparation: a teaspoon of flour in 200 ml of boiling water, drink 2-3 cups a day.
Contents: 500 grams of glucomannan root powder
Sold by Erbologica Amazonas Andes international herbalist