27 Jul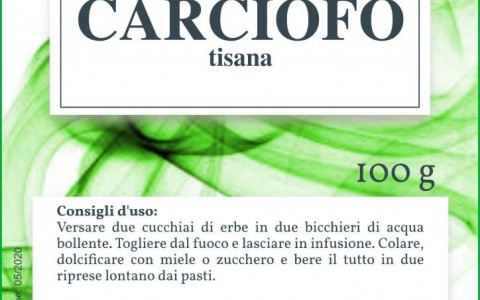 Posted By
0 Comment(s)
445 View(s)
Herbal teas
What are herbal teas?
Whenever you go to "boil" or place medicinal plants in "boiling water", you have herbal teas. It is impossible to date their birth, since there are medical texts and wax "tablets" that are over 2,000 years old where the medical benefits that were derived from this type of mixtures were "noted".
However, a curiosity that surrounds them, arises precisely from the use of herbal teas that were also used in the London "opium dens" in 1800. In fact, to alleviate the various pains that arose when the opium effect ended, it was customary to propose and taste herbal teas based on medical and medicinal plants that helped restore the body's functions.
To date, herbal teas are one of the best remedies used both for children, adults, the elderly and even for those who have specific diseases or pathologies.
Herbal teas online
The birth of the internet has given way to develop new businesses, called e-commerce, which give all users the opportunity to buy anything and everything.
Among the best-selling "things", which are very easy to buy, we find herbal teas online. In reality, you should always know what effect we want because online herbal teas are divided into:
- Body care
- Depurative
- Beauty care
- Medical treatment
Each one of them is a characteristic that leads us to search for herbal teas online that derive from products and plants that we do not find in the herbalist's shops near the house, but which have absolutely unique and incomparable properties.
Sale of herbal teas
For the sale of herbal teas we can turn to different physical stores, also find them in our trusted supermarket, but where we always have a very limited choice and where we cannot even know the origin of the plants, what their cultivation, drying and even what they are the main features.
While the sale of herbal teas online, allows you to have a wide choice, indeed infinite. We can buy herbal teas that come from the East up to the forests of Africa, having the opportunity to know many characteristics concerning their drying and origin.
These are very useful elements to understand the quality of herbal tea sales and what we can buy, also having very affordable costs that are not to be underestimated.
Compound herbal teas
What are compound herbal teas? This term indicates different mixtures composed of different herbs that can be both medicinal and floral. They are appreciated because, in addition to guaranteeing a healing effect, both for the body and for the mind, they also help to have sweeter flavors.
If we take into consideration the taste of pure artichoke, it is particularly bitter, but if it is combined with water and mind, they become compound herbal teas.
Compound herbal teas are also very popular with children who need to have sweeter tastes than adults.
Infusions and herbal teas
Many users confuse Infusions and herbal teas. In fact, this difference is very subtle, but still there are and they are simplified in the use of the ingredients. To be specific, the infusions use only leaves and flowers to have a tasty drink, while the herbal tea uses purely medicinal and medicinal plants to have healing effects.
Before buying Infusions and herbal teas we also try to understand their differences. In fact, many people may find it absurd to buy an herbal tea at Karkadé, when we have the best known flowers that belong to our Mediterranean scrub, or find it strange to buy blueberry infusions, when they have a particular taste.
When buying infusions and herbal teas it is better to know the properties of the herbs, flowers and fruits that compose them to get only the best for the
our body.