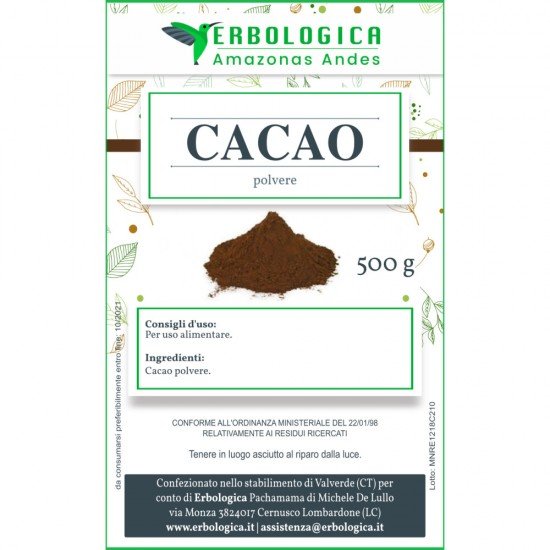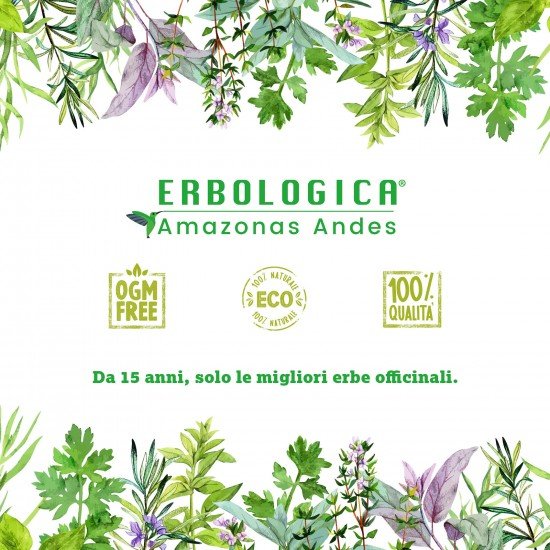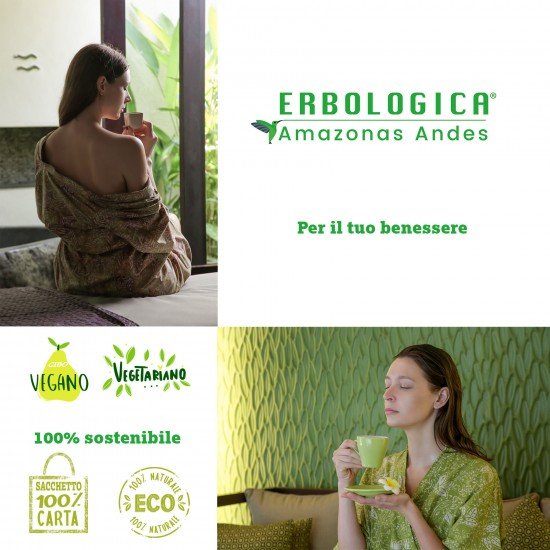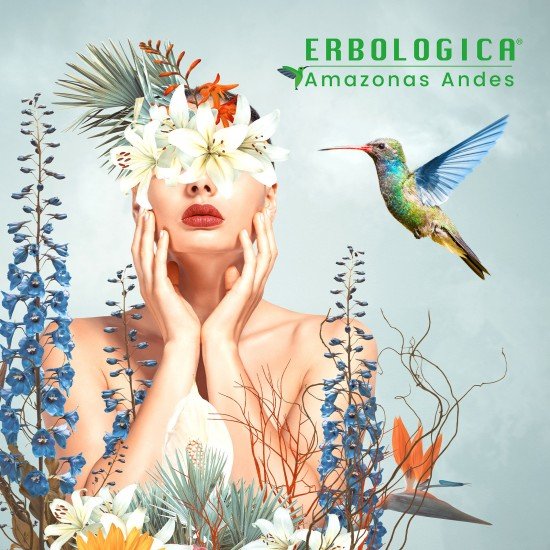 Cocoa powder pack of 500 grams
Cocoa powder
We eat chocolate all the time, but what we find in chocolate bars or even in the biscuits we buy at the supermarket, are very processed, particularly sweet and therefore also fat.

The spice cocoa powder is found in small percentage in these products. However, the blame is given to greasing the cocoa powder with spices, when instead the sugars are the ones that cause this problem.Spice cocoa powder, if used in its pure state and also in a good percentage, as in dark chocolate for example, gives the possibility to control the line and also tone the heart. For this reason, it is good to evaluate what are the advantages of using cocoa powder and spices.

Its flavor is very intense and equally bitter. Excellent for desserts, but not everyone knows that it is also used to flavor meat or even pasta dishes. An anomalous situation, perhaps for those used to a very sweet diet, but instead it is just like that.

Spice cocoa powder is produced from the seed that comes from the Theobroma cacao plant. In South America it is a tree that grows spontaneously and also has a height of up to 10 meters.

Precisely in South America, cocoa powder and spices are widely used in food for the population.

Benefits of cocoa powder

Before talking about the benefits of cocoa powder, a distinction must be made. Cocoa powder to be used as a spice is totally different from the soluble or sweetened one found on the market. Even the products or packaging that we find on the market on supermarket shelves, where it says "bitter cocoa", is actually made so thin, shredded and even sweetened, that it has very little of the original plant.

To list the benefits of cocoa powder we must say that we are talking about a product very rich in magnesium, calcium, iron, zinc, B vitamins and proteins. The fats that are present in it are to be proposed among the benefits of cocoa powder because they are unsaturated, so we are talking about "good" fats.

Useful for building bones, to stimulate the immune system and also for children who are in the development stage. In fact, many pediatricians try to list what cocoa powder benefits are for

helping parents to choose a natural product useful for growing children's bones, also preferring it to commercial cocoa which has many disadvantages in growth.

How to use cocoa powder

Since cocoa powder is useful, let's also try to understand how to use cocoa powder. We can simply mix it with milk, but avoiding sugar. It creates a bitter, but tasty drink that even children like. In the summer it is a drink that helps children stay hydrated.

Among the many ways of how to use cocoa powder we also find vegetable-based recipes where the product is poured in its pure state. In the sauces used to flavor the meat it is possible that there is a good mixing of this cocoa powder and then use it together with the meat.

The taste is not sweet because, as mentioned, this spice has a pleasant bitter taste.

Cocoa powder for sale

When you are looking for very particular spices, it is good to turn to specialized shops. The cocoa powder sold in herbal medicine is the best choice as regards the freshness of the product. Indeed, you have the option of having a spice that remains intact in its flavors.

The cocoa powder sold on the internet also becomes a product that has good characteristics and excellent freshness.

Pack of 500 grams of cocoa powder